TSA-Approved and Ready for Take Off.
Our top skincare picks for your next flight. Give your skin the in-flight treatment it deserves!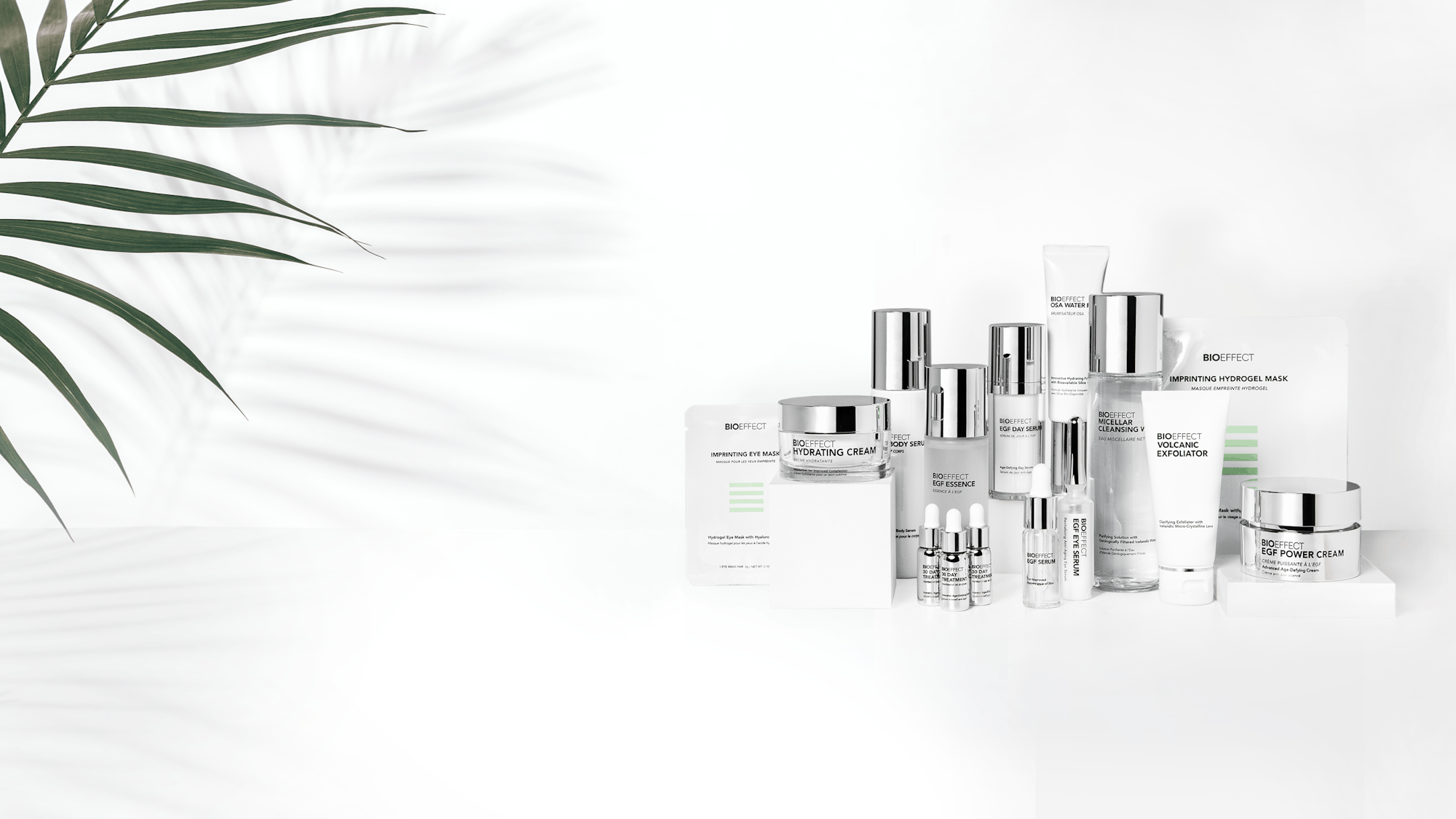 The Ultimate In-Flight Skincare Routine.
Summer is officially in full swing along with the triumphant return of air travel. And let's face it, travelling can be truly stressful ­– from planning and packing to dreaded airport delays, help make the most of your in-flight experience by giving your skin the treatment it deserves, no matter where your travels take you this summer. Whether you are flying domestically or to a faraway destination, BIOEFFECT has your ultimate in-flight skincare routine covered.
We have curated the perfect companions for all your summer travel plans – and the best part? They are all TSA-approved! From take off to touch down, see our top picks for keeping your skin looking hydrated, healthy, and truly radiant – no matter where your adventures may take you this season.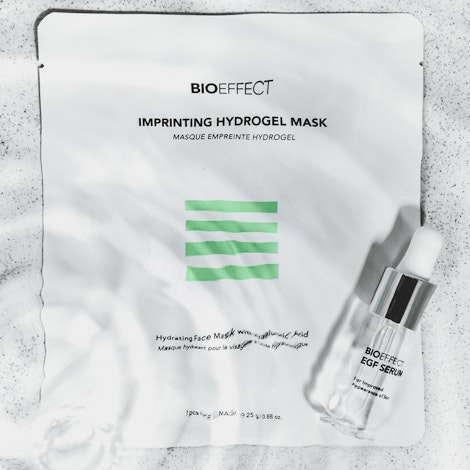 Hydration Heaven.
Healthy skin = hydrated skin. Double your dose of moisturization during your in-air downtime with this two-step routine that is sure to leave your skin feeling smooth, plump, and firm. Go ahead and indulge, you deserve it! And this luxurious treatment is the perfect way to get your vacation started off just right. Begin by applying 2-4 drops of our award-winning bestseller, EGF Serum onto the face, neck, and décolleté. Next, open and unfold the Imprinting Hydrogel Mask and carefully place it on the skin, smooth gel side down. Leave on for 15 minutes (or longer for more intense hydration) and gently massage any excess serum into the skin.
BONUS!
For an extra skin-rejuvenating boost, use the Face Roller overtop in smooth, upward motions using light pressure to promote circulation, lymphatic drainage (hello cabin pressure!) and reveal a more youthful, firmer, and healthier-looking complexion. It's the perfect antidote to combat puffiness or inflammation that can sometimes accompany long flights.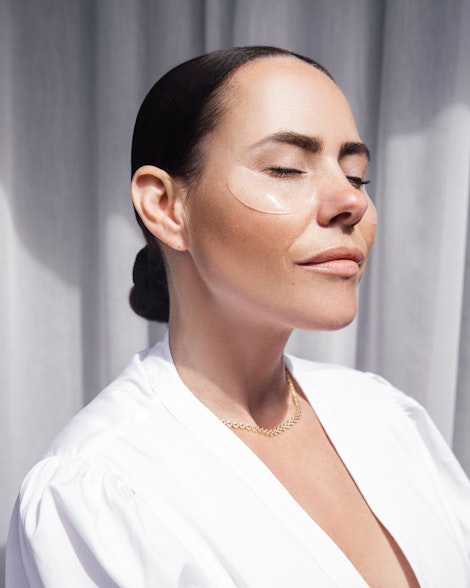 The Eye-Awakening.
Our eyes are often where the first visible signs of aging occur; show yours some extra love and attention with this ultimate eye care routine, perfect for short or long flights. Get the look of an instant lift with this age-defying duo that visibly smooths, firms, and adds radiance to the eye area. Apply one pump of EGF Eye Serum featuring a higher concentration of Barley EGF under each eye and then apply the Imprinting Eye Mask on top. After 15 minutes, remove and gently press any excess serum into the skin.
BONUS!
For a refreshing and hydrating boost, add a few spritzes of OSA Water Mist to the face and neck during and/or after the treatment. It is the perfect skin pick-me-up for long flights or whenever your skin needs immediate hydration.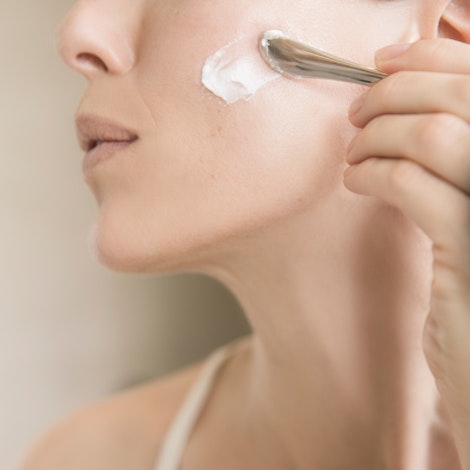 The Power Treatment.
Rewind time with the potent, anti-aging power of our 30 Day Treatment combined with the deeply nourishing EGF Power Cream. This perfect skin-rescuing pair of EGF favorites targets deep wrinkles, ages spots, loss of firmness, density, and dehydration and are ideal for restoring a youthfully radiant glow.
Apply 3-4 drops of the serum to the face, neck, and décolleté and wait 5 minutes before gently massaging the cream using circular motions onto the same areas of the skin.