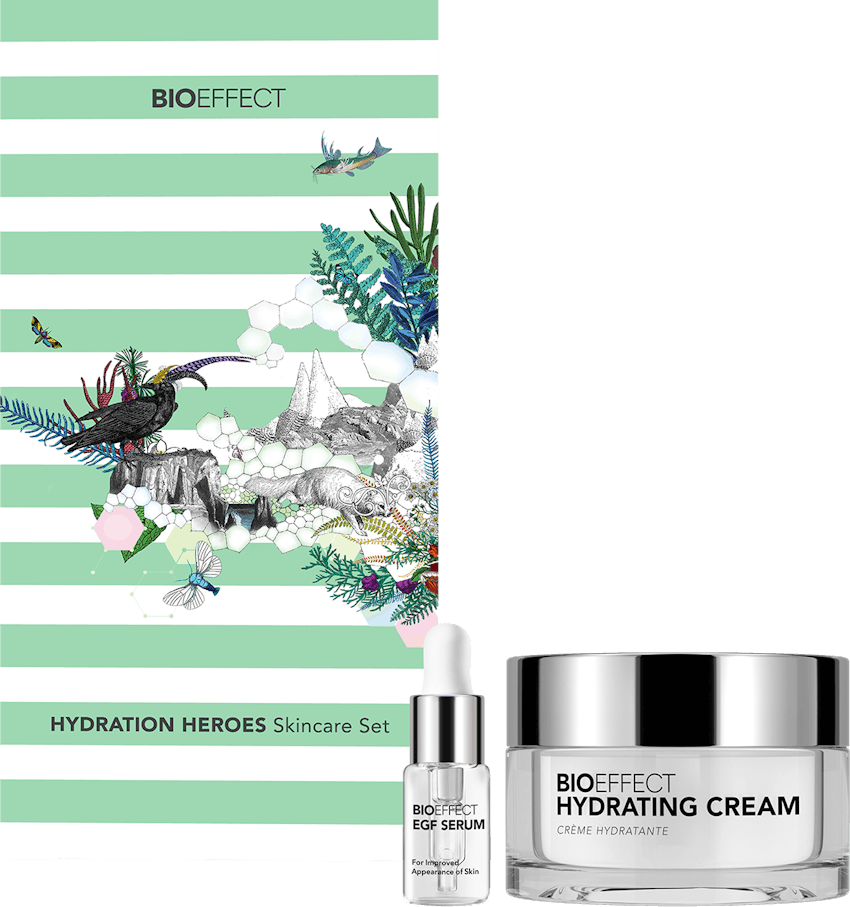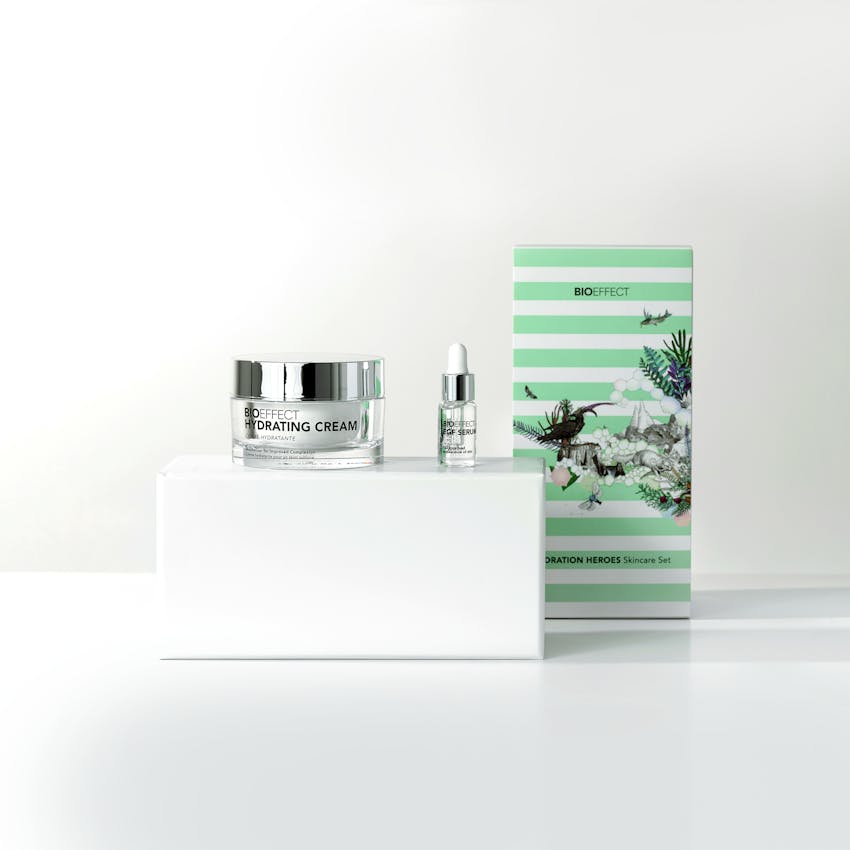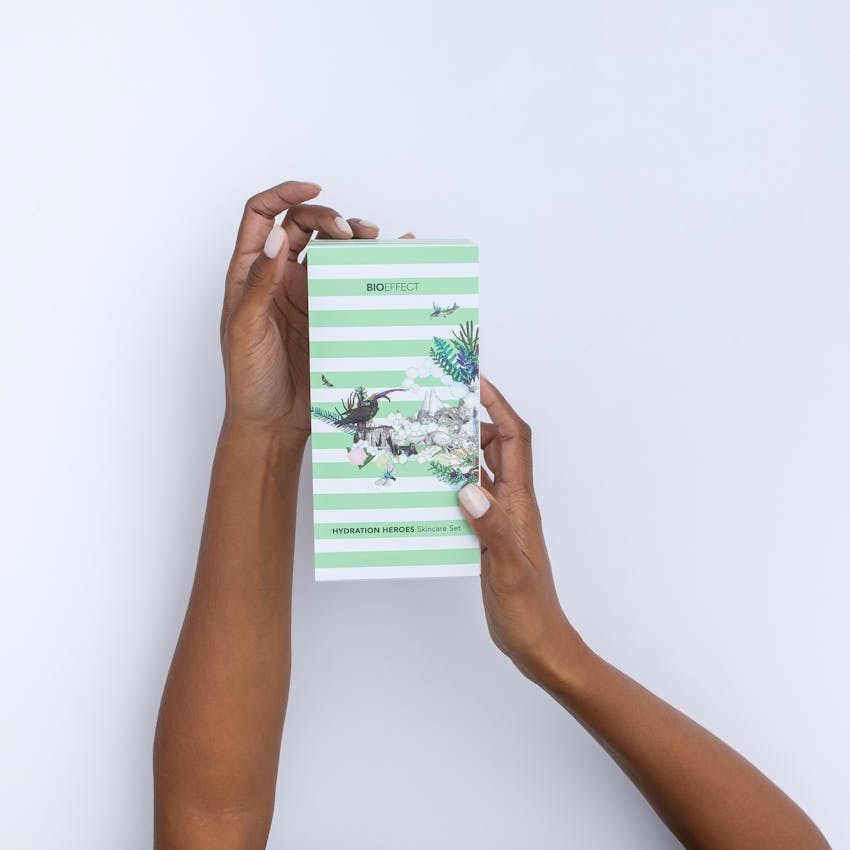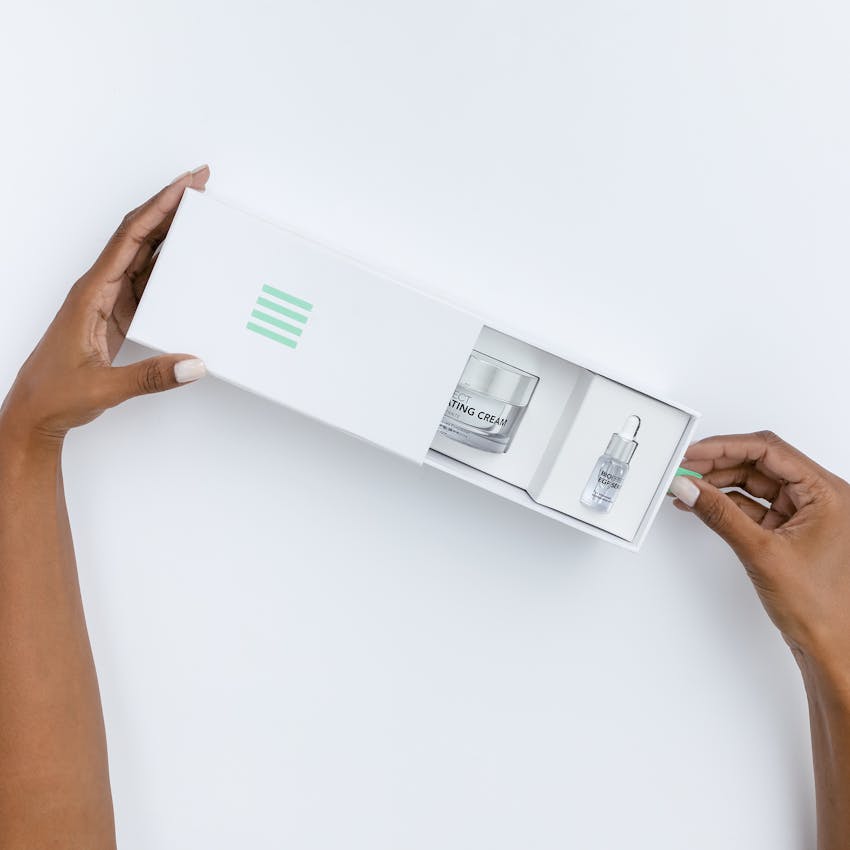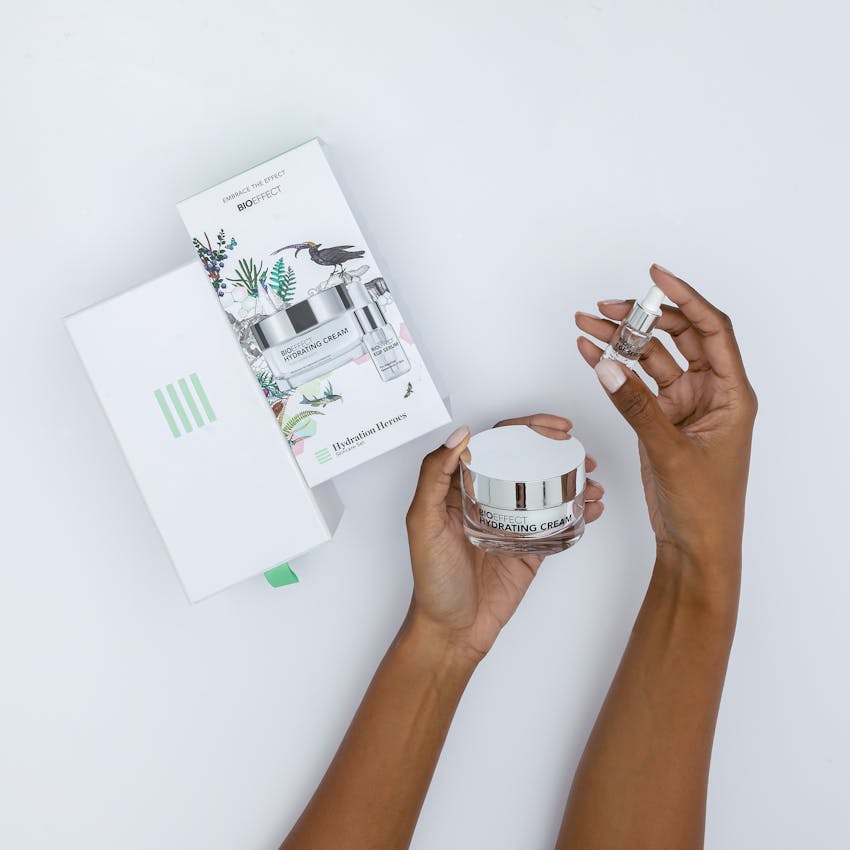 Hydration Heroes Gift Set
Enjoy savings on this exclusive luxury skincare set featuring two ultra-hydrating, oil-free products; A full-size Hydrating Cream and a handy travel size of our award-winning and age-defying EGF Serum. This gift set makes sure you experience the hydrating power of our signature Barley EGF and pure Icelandic water. (Full value $180).
or 4 interest free payments of $ with
Features and Benefits
Hydration Heroes for a powerful rush of hydration.
The Hydrating Cream is our take on a water cream. It combines pure and gentle Icelandic water, Hyaluronic Acid, and Vitamin E, keeping skin hydrated, smooth, and healthy-looking throughout the day. The lightweight, fast-absorbing, and fragrance-free moisturizer is oil-free, so it leaves skin feeling smooth, well-moisturized, and non-sticky after each application.
Pair with our bestselling EGF Serum for a powerful rush of nourishing moisture and even more intense results. The EGF Serum contains our signature Barley EGF – a skin-rejuvenating, moisture-binding, signaling protein – the first of its kind to be produced in plants that keeps skin looking healthy and youthful.
Suitable for All Skin Types
Oil-free, Fragrance-free, Alcohol-free, Paraben-Free, and Gluten-Free
Dermatologically Tested
This set includes:
Hydrating Cream
Instant and Long-Lasting Hydration
Oil-free, Lightweight, Fast-Absorbing Formula
Leaves Skin Soft, Radiant, Smooth, and Plump
Antioxidant Protection and Benefits
Size: 50ml / 1.70 fl. oz.
EGF Serum
Minimizes the Appearance of Fine Lines and Wrinkles
Boosts Hydration and Moisture Retention
Visibly Smoother, Plumper, and Firmer Skin
Only 7 Pure Ingredients
Size: 5ml / 0.17 fl. oz.
Key Ingredients
Barley EGF – Moisture-binding and skin-rejuvenating signaling protein. The first of its kind to be produced in plants by BIOEFFECT scientists to combat the visible effects from the loss of the EGF found in our skin naturally. Barley EGF helps support the skin's natural collagen production and is essential for keeping skin looking smooth, healthy, and youthful.
Hyaluronic Acid – A vital substance naturally found in skin. It is critical for maintaining skin hydration. Known for its incredible capacity to attract and hold vast amounts of moisture. Hydrates and plumps the skin.
Vitamin E – One of the most well-known and researched antioxidants for the body and for the skin. It naturally occurs in human skin but can become depleted due to constant environmental exposure in the absence of sun protection. Helps protect the skin from environmental aggressors like free radicals, as well as improving skin texture and tone.
Glycerin – Powerful plant-based humectant that pulls moisture into the skin, while smoothing and conditioning the skin's surface.
Icelandic Water – Clean, soft, and pure, as it is geologically filtered through layers of inert volcanic lava, with a low concentration of hard minerals such as calcium and magnesium.
Full Ingredient Lists
HYDRATING CREAM: WATER (AQUA), CAPRYLIC/CAPRIC TRIGLYCERIDE, BUTYLENE GLYCOL, C12-20 ACID PEG-8 ESTER, CETYL ALCOHOL, DL-ALPHA TOCOPHEROL, PHENOXYETHANOL, SODIUM HYALURONATE, ETHYLHEXYLGLYCERIN, CARBOMER, SORBITAN OLEATE, POTASSIUM SORBATE, POTASSIUM HYDROXIDE, CITRIC ACID, BARLEY (HORDERUM VULGARE) SEED EXTRACT, EGF (BARLEY SH-OLIGOPEPTIDE-1)
EGF SERUM: GLYCERIN, WATER (AQUA), SODIUM HYALURONATE, TROMETHAMINE, SODIUM CHLORIDE, BARLEY (HORDEUM VULGARE) SEED EXTRACT, EGF (BARLEY SH-OLIGOPEPTIDE-1)
For external use only. Use only as directed. If irritation occurs, consult a dermatologist.
This Product is Pure, Green and Clean
How To Use
Apply 2-4 drops of EGF Serum to the face, neck, and décolleté. Apply in the morning and wait 3-5 minutes before applying a moisturizer, sunscreen, or makeup. Apply in the evening to clean skin for advanced skin repair while you sleep.
Follow with the Hydrating Cream, massaging gently in an upwards motion. Can be used day and night, alone and on top of the EGF Serum for added hydration and nourishment.