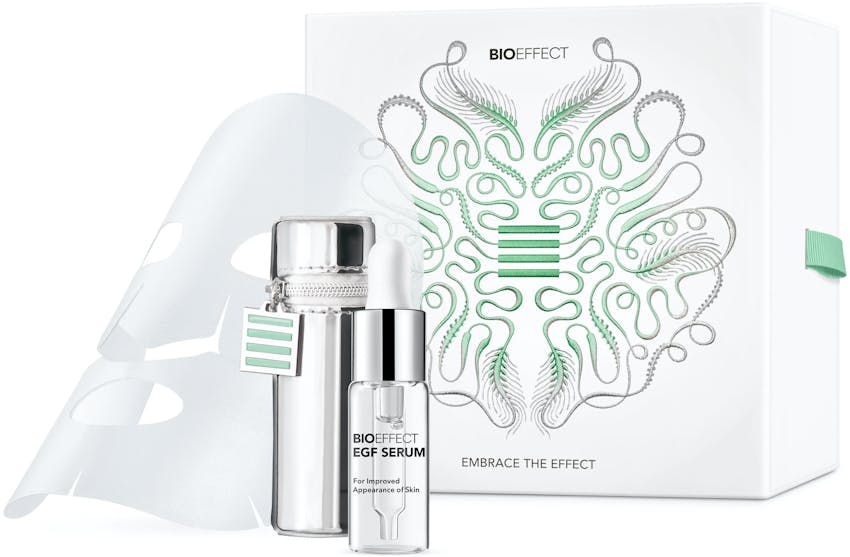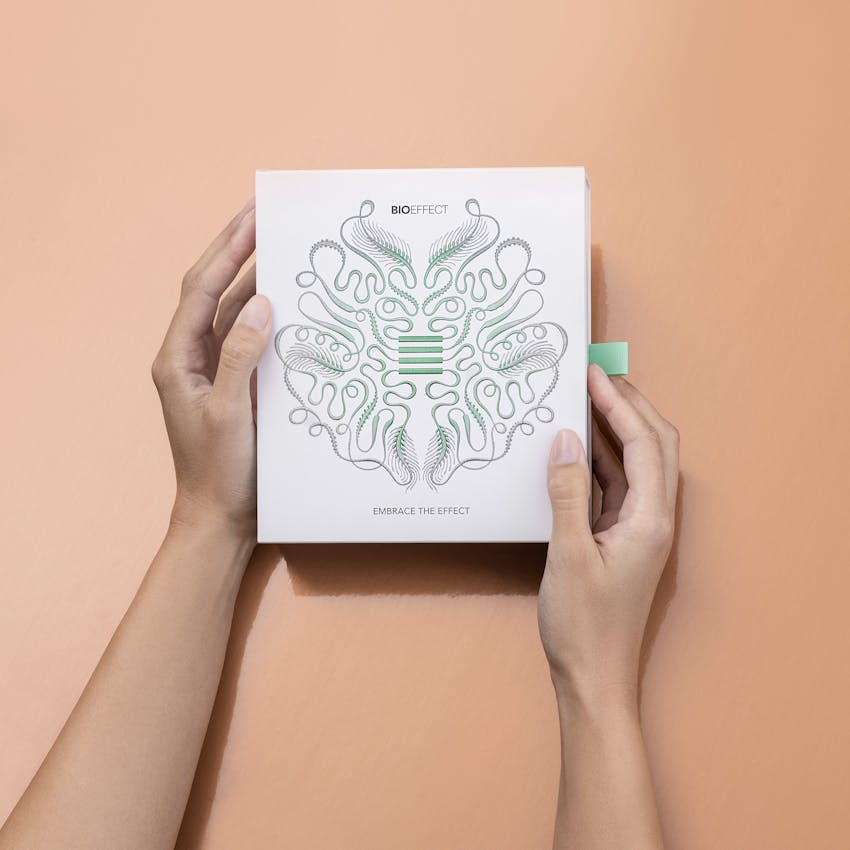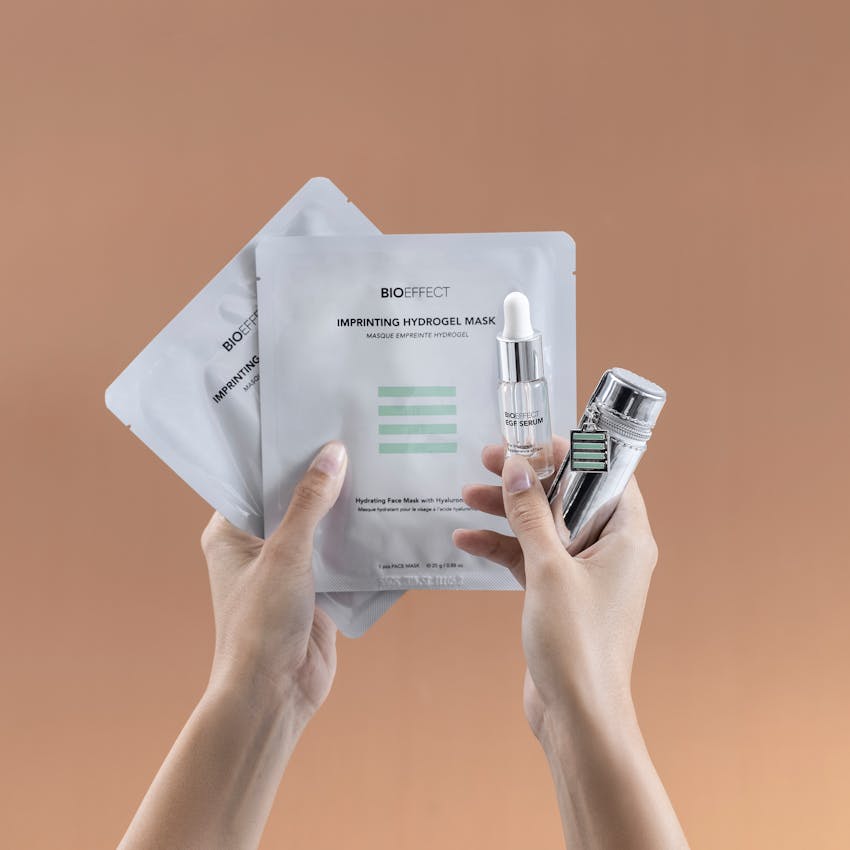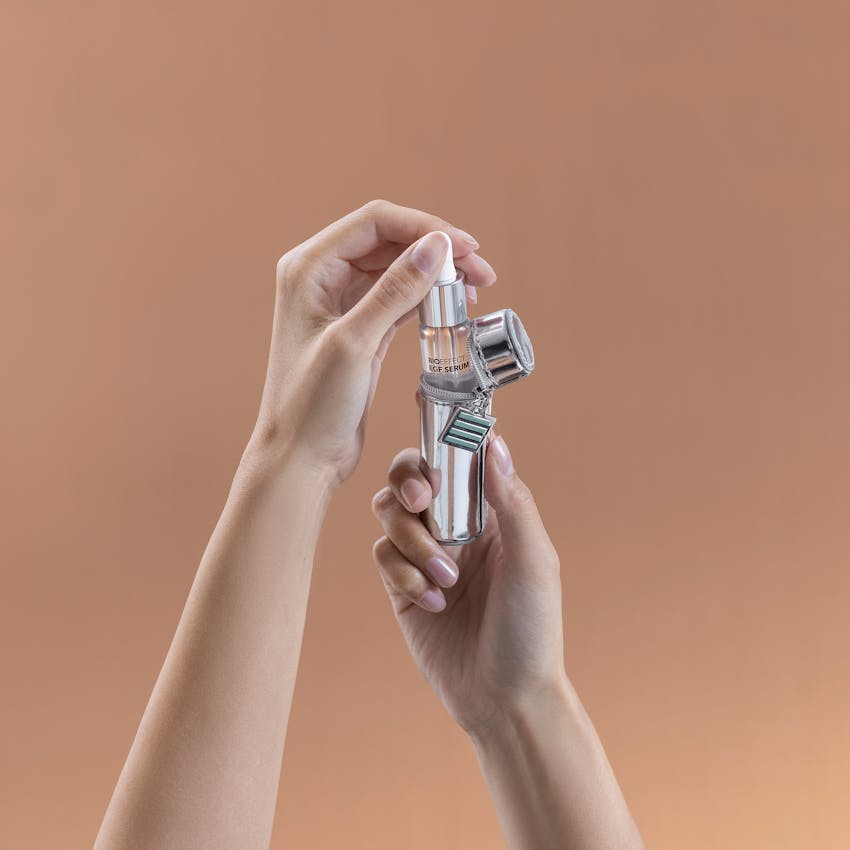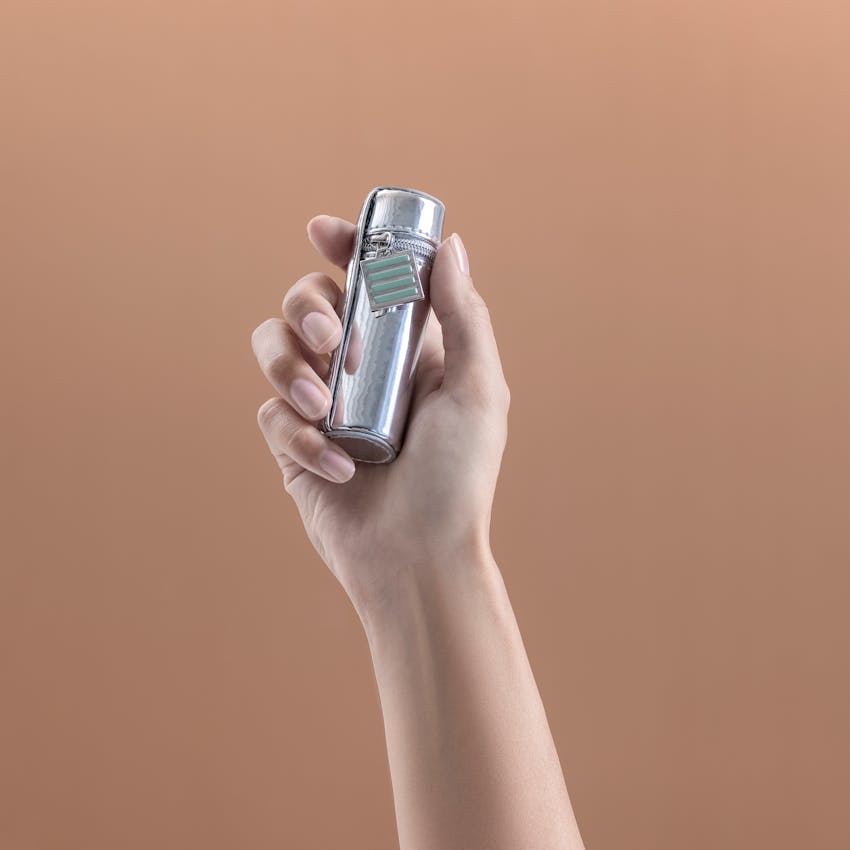 Skin Saviors Gift Set
Save your skin from dehydration and other signs of aging with this exclusive luxury skincare set. Featuring the award-winning bestseller, EGF Serum, as well two Imprinting Hydrogel Masks – together they will leave skin looking smooth, plump, and hydrated. Also included is a limited-edition luxury serum case in silver (value $207).
Features and Benefits
The award-winning EGF Serum contains our unique Barley EGF, a moisture-binding and skin-rejuvenating protein, that is essential for keeping skin looking smooth, healthy, and youthful. Barley EGF works best in a moisture-rich environment so you can supercharge the serum by pairing it with Imprinting Hydrogel Masks which were specifically designed to maximize the efficacy of the Barley EGF protein by creating the perfect micro-environment. Together they leave your skin looking smooth, plump, and hydrated.
Keep your EGF Serum safe in style with the luxury serum case, now in a limited-edition silver color.
This Set Includes
EGF Serum
Minimizes the Appearance of Fine Lines and Wrinkles
Boosts Hydration
Visibly Smoother, Plumper and Firmer Skin
Size: 15ml / 0.5 fl.oz.
Imprinting Hydrogel Mask
Deeply Hydrates and Helps Boost Moisture Retention
Maximizes EGF Efficacy
Two Part Mask for Easy Application
Size: 50g (2 x 25g) / 1.76 oz.
Luxury Serum Case
Reusable padded silver carrying case for your EGF Serum

Key Ingredients
Barley EGF – Moisture-binding, skin-rejuvenating, and signaling protein. The first of its kind to be produced in plants by BIOEFFECT scientists to combat the visible effects from the loss of the EGF found in our skin naturally. Barley EGF helps support the skin's natural collagen production and is essential for keeping skin looking smooth, healthy, and youthful.
Hyaluronic Acid – A vital substance naturally found in skin. It is critical for maintaining skin hydration. Known for its incredible capacity to attract and hold vast amounts of moisture. Hydrates and plumps the skin.
Glycerin – Powerful plant-based humectant that pulls moisture into the skin, while smoothing and conditioning the skin's surface.
Full Ingredient Lists
EGF SERUM: GLYCERIN, WATER (AQUA), SODIUM HYALURONATE, TROMETHAMINE, SODIUM CHLORIDE, BARLEY (HORDEUM VULGARE) SEED EXTRACT, EGF (BARLEY SH-OLIGOPEPTIDE-1)
IMPRINTING HYDROGEL MASK: WATER (AQUA), GLYCERIN, DIPROPYLENE GLYCOL, 1,2-HEXANEDIOL, CERATONIA SILIQUA (CAROB) GUM, CHONDRUS CRISPUS POWDER, CELLULOSE GUM, SODIUM POLYACRYLATE, PHENOXYETHANOL, HYDROGENATED POLYDECENE, TRIDECETH-6, DISODIUM EDTA, SODIUM HYALURONATE
Maximize Your Skincare Routine
Barley EGF can do its best work in a moisture-rich environment. To maximize results, incorporate into an everyday BIOEFFECT EGF skincare routine.
Pair with:
EGF Essence is inspired by Asian skincare that uses these 'miracle waters' to boost hydration and prepare the skin to receive a serum or cream.
EGF Serum is an award-winning, anti-aging serum with only 7 pure ingredients.
This Product is Pure, Green and Clean
How To Use
For best results apply 2-4 drops of EGF Serum to the face, neck, and décolleté, twice per day. Apply in the morning and wait 3-5 minutes before applying a moisturizer, sunscreen, or makeup. Apply in the evening to clean skin for advanced skin repair while you sleep.
1-2 times a week, apply EGF Serum, open the Imprinting Hydrogel Mask sachet and carefully unfold the face mask. Remove the transparent film and place onto skin, smooth gel side down. We recommend placing the bottom part first. Remove the white outer layer on the front of the mask. Leave on for 15 minutes, remove and massage any excess serum into skin.
For external use only. Use only as directed. If irritation occurs, consult a dermatologist.