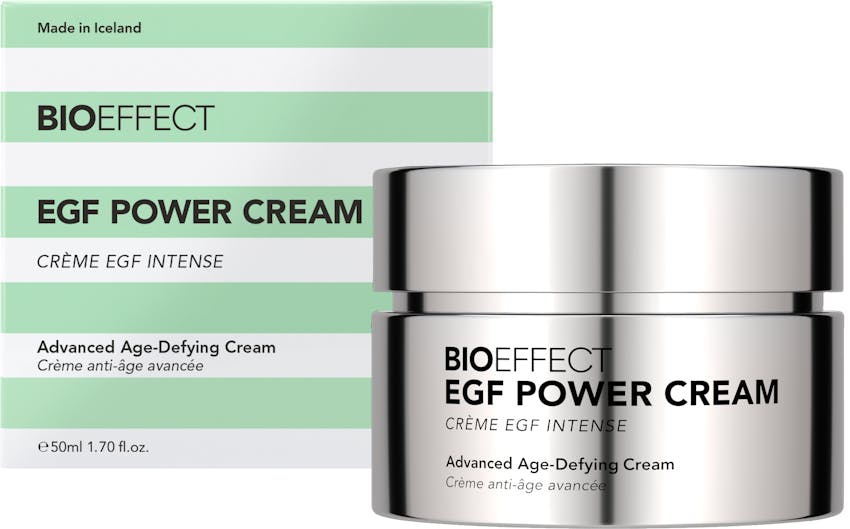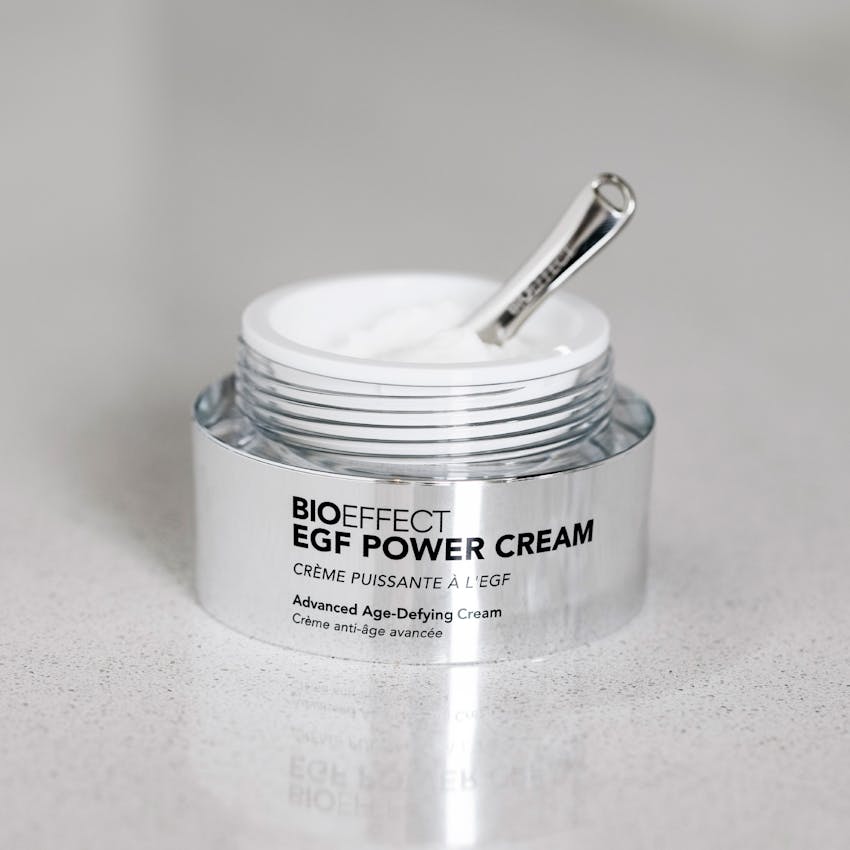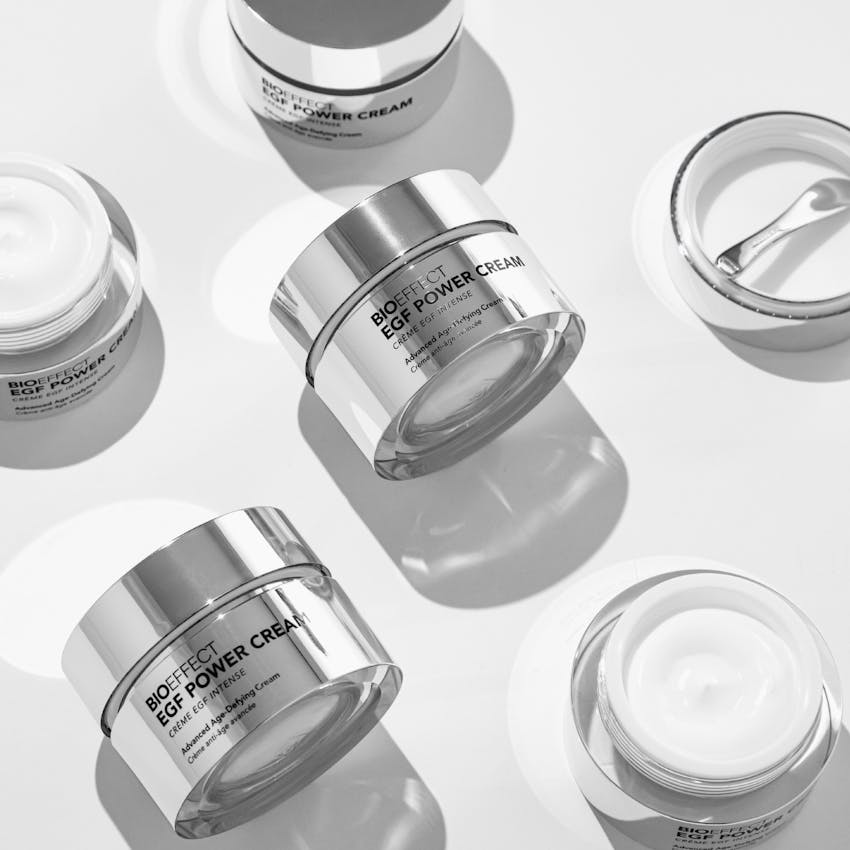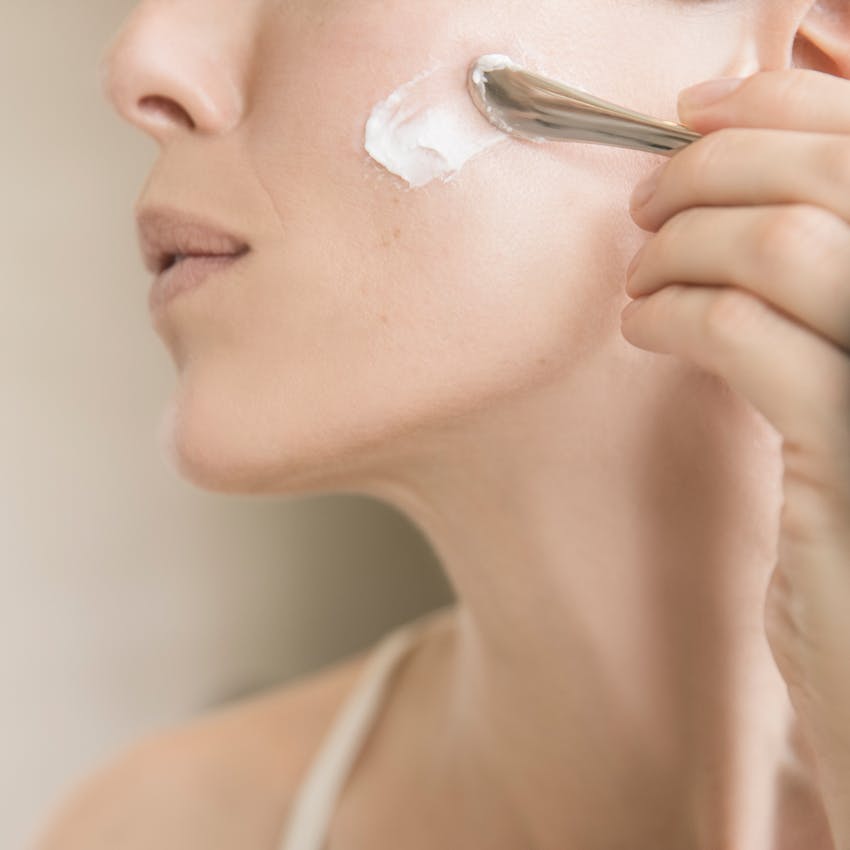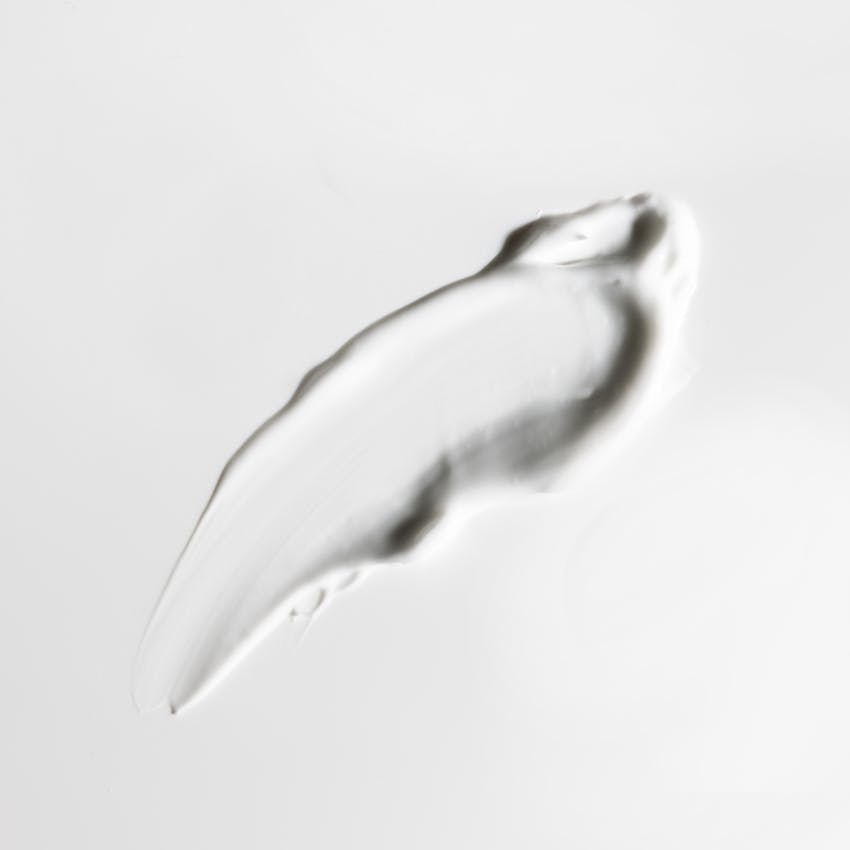 EGF Power Cream
Introducing a new generation of anti-ageing face cream. A deeply nourishing, luxurious EGF face cream that is a multi-tasking miracle worker – targeting wrinkles, age spots, loss of firmness and density, as well as dehydration. Formulated with a potent blend of clean and plant-based anti-ageing ingredients, including our Barley EGF and the new Barley Beta Glucan.
£165
or 4 interest free payments of £41.25 with
Features and Benefits
Rich Anti-Ageing EGF Cream Featuring an Innovative Barley-Powered Skincare Complex
This advanced face cream combines nourishing features with a very strong age-defying effect. Featuring a potent blend of clean and pure anti-ageing ingredients, this new EGF cream is designed to help win the battle against the multitude of factors that contribute to ageing skin and transform the complexion to look brighter and more youthful.
For the EGF Power Cream, we have created a unique complex featuring our Barley EGF, our new Barley Beta Glucan, Niacinamide, and the multi-functional plant extract Oridonin, a hidden gem in the world of skincare. These amazing ingredients work in perfect synergy, affecting the complicated regenerative processes in our skin and keep it looking healthy and youthful.
With such a potent blend of anti-ageing ingredients, this advanced anti-ageing moisturiser is built to help you win the battle against the multitude of factors that contribute to ageing skin, revealing a renewed, youthful-looking complexion with less noticeable wrinkles, pores, age spots, and dark spots. Skin is protected, feels firmer and smoother while looking calmer, brighter, and more hydrated.
Visible Reduction in the Appearance of Wrinkles & Fine Lines
Improves Skin Firmness, Skin Appears Firmer
Improves Skin Density, Skin Appears Plumper
Diminishes the Appearance of Age or Dark Spots
Skin Looks Smoother and with a More Even Skin Tone
Diminishes the Appearance of Large Pores
Suitable for All Skin Types, Ideal for Dry and Mature Skin
Only 23 Ingredients
Fragrance-free, Silicone-Free and Gluten-Free
Dermatologically Tested

Size: 50 mL 1.69 fl.oz.
Key Ingredients
Barley EGF – A moisture-binding and skin-rejuvenating signaling protein, and the first of its kind to be produced in plants by BIOEFFECT scientists. Barley EGF promotes water retention, reducing loss of fluids from the skin. Increased moisture levels help maintain skin thickness and appearance of density, reducing the depth of wrinkles. Barley EGF helps support the skin's natural collagen production to visibly improve appearance of skin density and minimize the appearance of fine lines and wrinkles.
Barley Beta Glucan – A skin-soothing ingredient known for its effect on the skin barrier, ability to seal in moisture and hydrate, fight wrinkles and UV damage as well as provide skin-calming rejuvenation. In addition, clinical testing has shown Beta Glucan derived from Barley can provide as much as 3 times more potent antioxidant protection than Beta Glucan derived from Oats.
Oridonin – A new skincare ingredient derived from an herbal extract known for its medicinal properties and its ability to reduce oxidative stress – another potential factor contributing to the visible signs of ageing. Oridonin also has the ability to communicate with the skin similar to Barley EGF, and the two combine for a more profound effect by blurring the appearance of lines, targeting saggy skin, and ensuring a healthy-looking complexion.
Niacinamide – Also known as Vitamin B3 and visibly improves skin's texture, evens skin tone, and increases radiance while also minimising fine lines and wrinkles.
Hyaluronic Acid – A vital substance naturally found in skin. It is critical for maintaining skin hydration. Known for its incredible capacity to attract and hold vast amounts of moisture. Here it is in a super low molecular weight (SLMW) form specially developed for better penetration.
Icelandic Water – Clean, soft, and pure, as it is geologically filtered through layers of inert volcanic lava, with a low concentration of hard minerals such as calcium and magnesium.
Squalane – A skin-replenishing and hydrating antioxidant. Here it is combined with the fatty acids from Evening Primrose Oil and Shea Butter for nourishing moisturisation and skin-softening benefits without a greasy residue that is perfect for dry, mature skin.

Full Ingredient List
WATER (AQUA), BUTYROSPERMUM PARKII (SHEA) BUTTER, C12-20 ACID PEG-8 ESTER, BUTYLENE GLYCOL, ONEOTHERA BIENNIS (EVENING PRIMROSE) OIL, CETYL ALCOHOL, SQUALANE, SORBITOL, HYDROGENATED POLYISOBUTENE, NIACINAMIDE, TOCOPHEROL, SODIUM HYALURONATE, BETA GLUCAN, ORIDONIN, PHENOXYETHANOL, SORBITAN OLEATE, CARBOMER, XANTHAN GUM, ETHYLHEXYLGLYCERIN, POLYSORBATE 20, POTASSIUM HYDROXIDE, BARLEY (HORDEUM VULGARE) SEED EXTRACT, EGF (BARLEY SH-OLIGOPEPTIDE-1).
For external use only. Use only as directed. If irritation occurs, consult a dermatologist.
Real, Proven Results
In-house scientific efficacy study using the VISIA Skin Analysis System, in which 50 participants used the EGF Power Cream twice daily for 3 months, demonstrated:
Up to 53%

decrease in the appearance of fine lines

Up to 36%

decrease in the appearance of pigmentation spots

Up to 60%

increase in the appearance of skin density, skin looked plumper

Up to 58%

increase in the appearance of skin elasticity, skin felt firmer

Up to 56%

improvement in the appearance of pores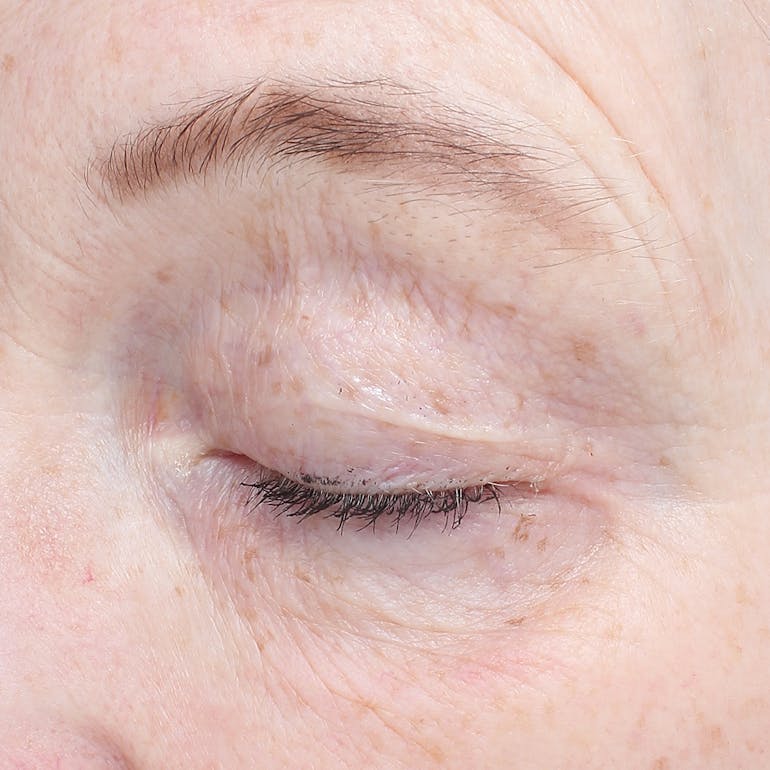 Maximise Your Skincare Routine
Barley EGF can do its best work in a moisture-rich environment. To maximise results, incorporate into an everyday BIOEFFECT EGF skincare routine.
Pair with:
EGF Essence is inspired by Asian skincare that uses these 'miracle waters' to boost hydration and prepare the skin to receive a serum or cream.
EGF Power Serum a highly-effective serum specifically developed to target visible signs of skin aging.
Info sheet
BIOEFFECT® EGF POWER CREAM
BIOEFFECT EGF Power Cream is a highly advanced and deeply nourishing face cream designed to help diminish visible signs of aging. Its unique formula of potent plant actives minimizes the appearance of fine lines and wrinkles, visibly improves firmness and elasticity, and smooths skin texture.
• Minimizes the appearance of fine lines and wrinkles
• Improves firmness and elasticity
• Hydrates and nourishes skin
• Smooths skin texture
• Evens skin tone and increases radiance
• Ideal to use on top of BIOEFFECT serums
Directions for use: Apply to face, neck, and décolleté, both morning and night. Massage gently in smooth circular motions.
BIOEFFECT EGF Power Cream is suitable for all skin types and is fragrance-free. For very sensitive skin, test first on an inconspicuous area for three days before full application. If you have a medical history of skin disorders/diseases, please consult a physician before using BIOEFFECT EGF Power Cream.
Allergy information: Product contains barley.
Avoid direct contact with eyes. In case of contact, rinse thoroughly with warm water. Keep out of reach of children. For external use only. Keep out of direct sunlight. Store at room temperature or below.
This Product is Pure, Green and Clean
How To Use
Apply to face, neck, and décolleté, both morning and night. Massage gently in smooth circular motions. Wait 3-5 minutes before applying sunscreen or makeup. The EGF Power Cream can be used on its own or with BIOEFFECT serums for maximum results.