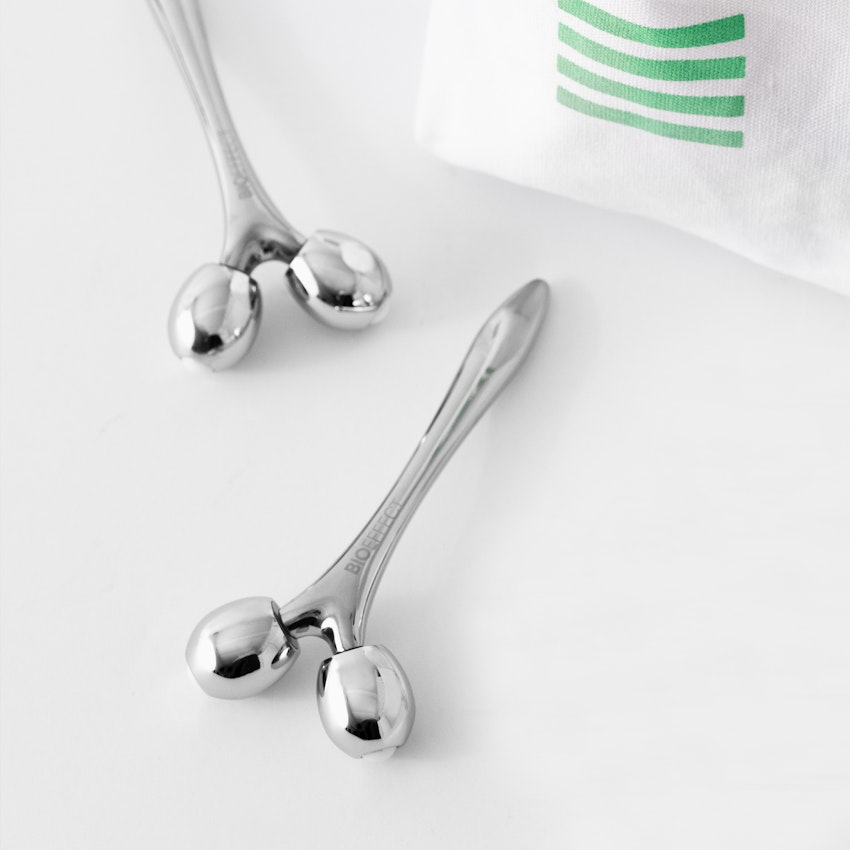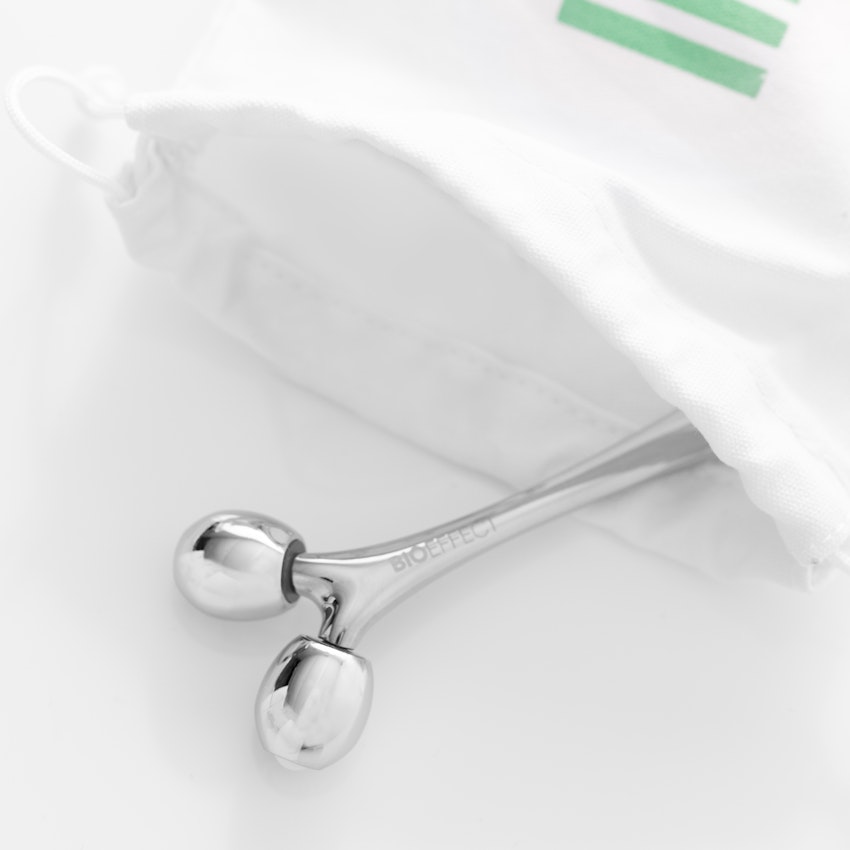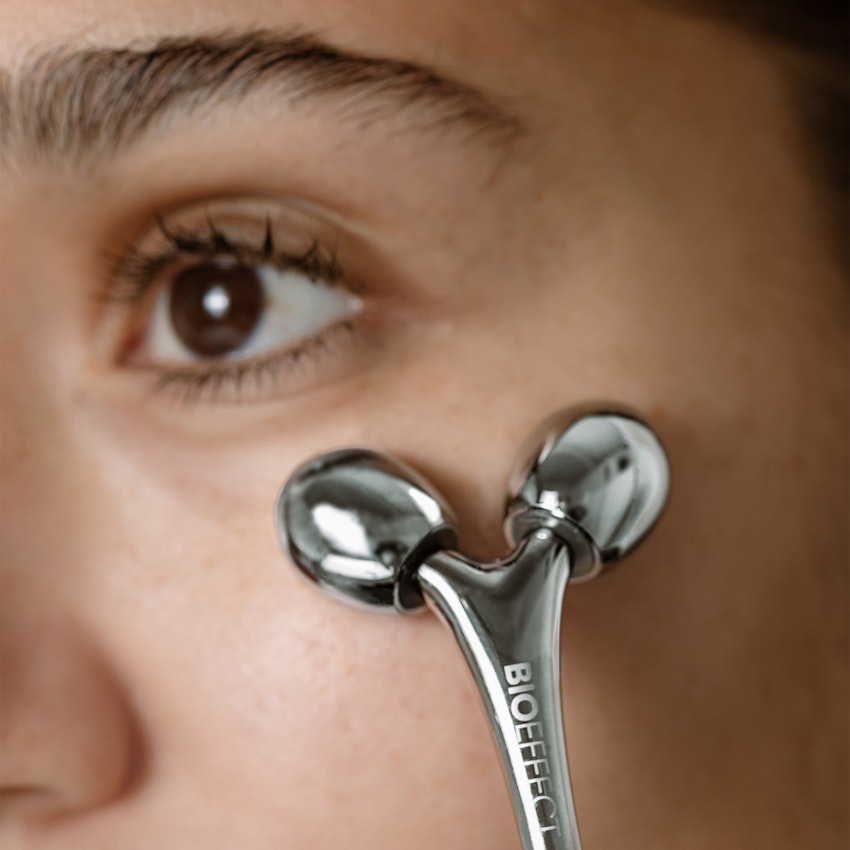 Face Roller In A Cotton Bag
The BIOEFFECT facial roller is a premium dual-headed facial massager which aids towards a rejuvenated appearance of the skin. The dual-headed face roller cradles your muscles from both sides, facilitating shaping and contouring, helping to sculpt the face — giving your skin an instant lift! The deep kneading massage of facial rolling tones the skin and can help promote circulation, lymphatic drainage and a more youthful, firmer and healthier complexion. Pair with a BIOEFFECT Cream or Serum of your choice for a soothing but stimulating at-home facial that will improve absorption and deliver enhanced results as well as being deeply soothing. Use 2-3 times per week to induce younger-looking, radiant skin.
or 4 interest free payments of £ with
Features and Benefits
Visibly Smooths and Lifts Skin
Calms Puffiness and Inflammation
Can Help Promote Healthy Circulation
Instant Muscle Tension Relief
Made from Premium Anodised Food-grade Alu-zinc
No Harmful Toxins or Chemicals
Engraved Logo on Handle
Comes in an Organic Cotton Drawstring Bag Which Is Recyclable
How To Use
Apply a BIOEFFECT Cream or Serum, that will help the roller to glide smoothly across the skin. Roll upwards using gentle pressure. Do not roll back and forth. Start from the base of the neck and move towards the jawline, the center of the face, the cheekbones and finally the forehead. Use two to three times a week for at least five minutes. We're sure you'll both feel and see the difference in no time!
We recommend storing the facial roller in the fridge as the cooling effect on the skin will help decrease puffiness and the appearance of under-eye circles.