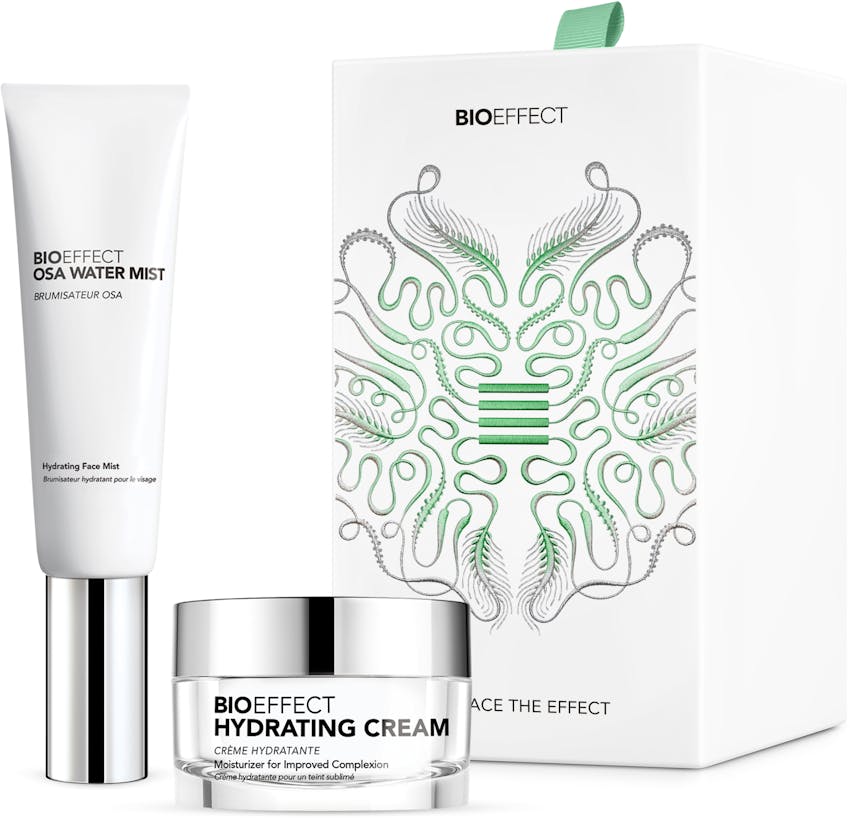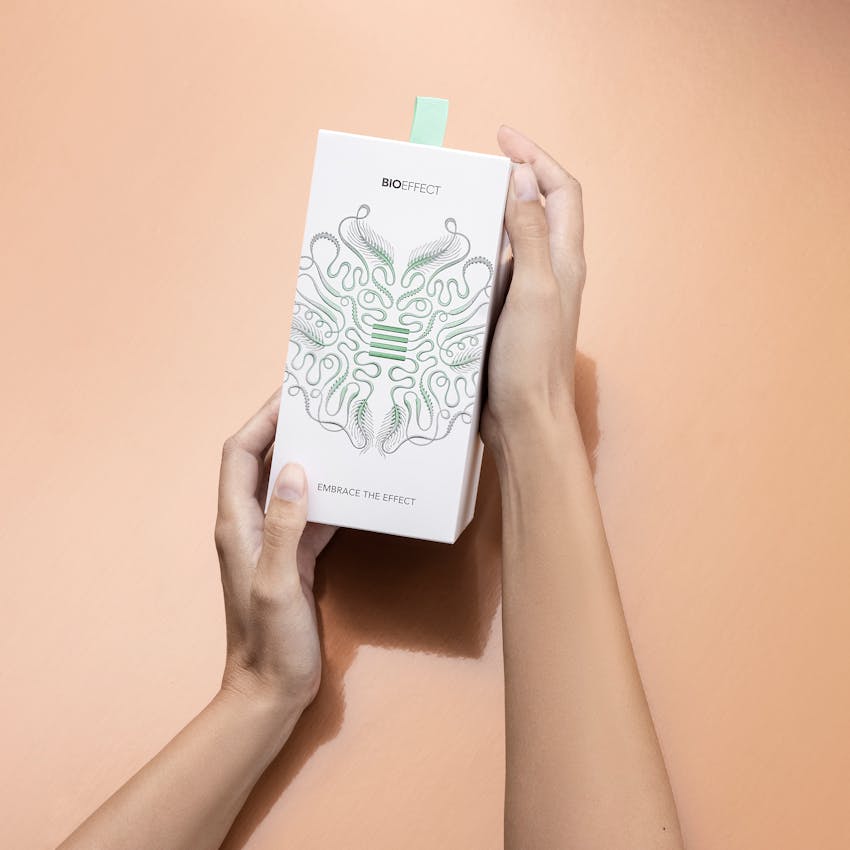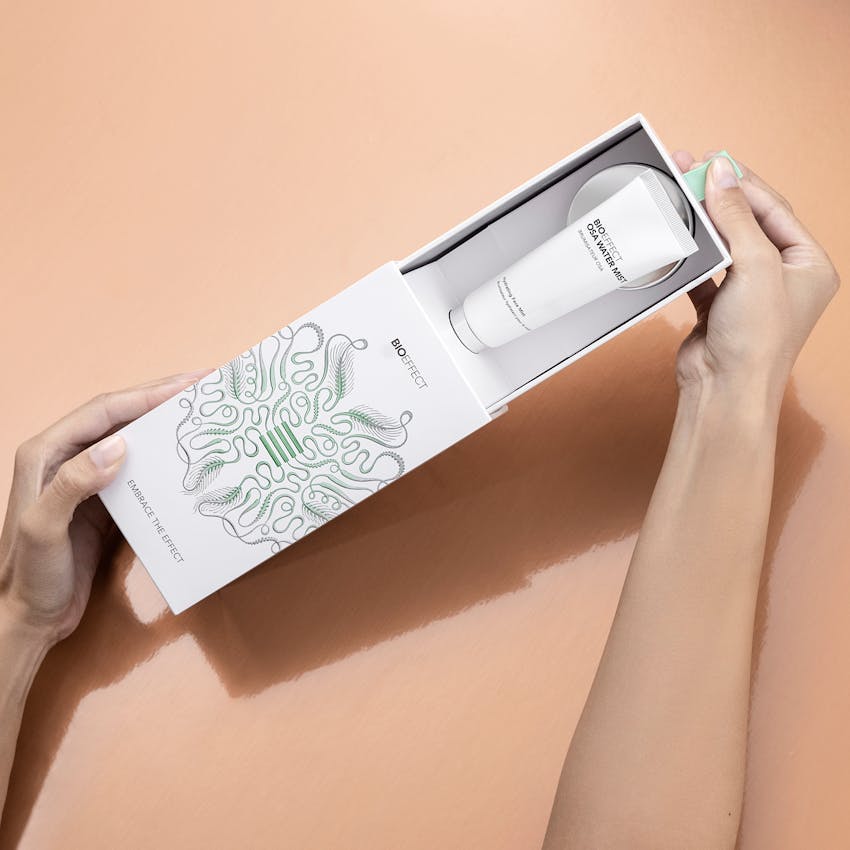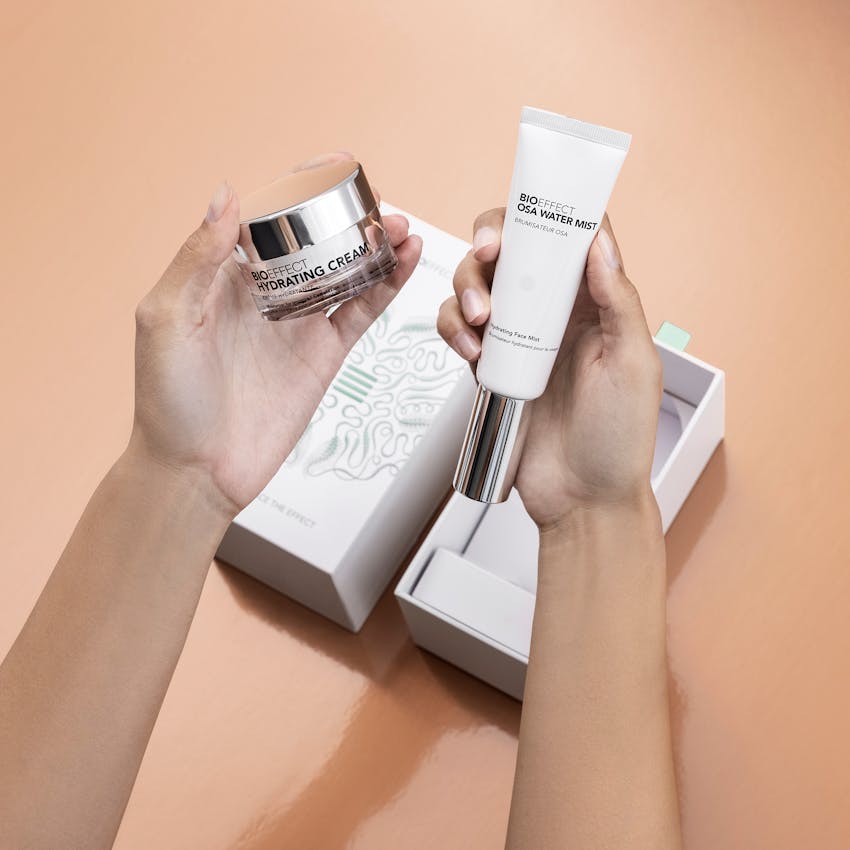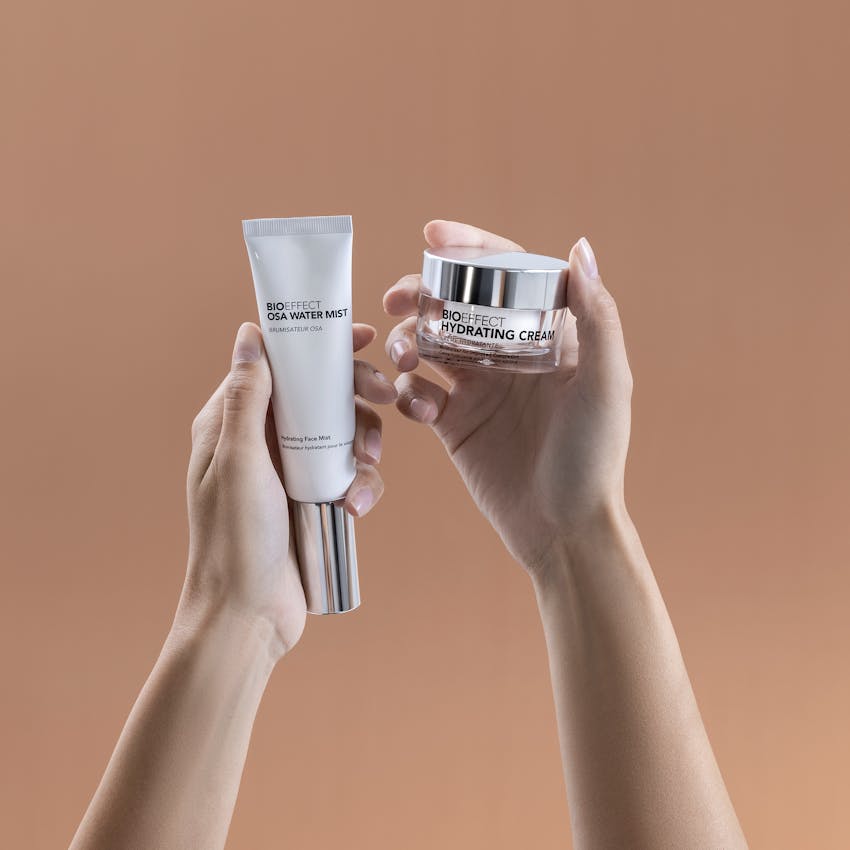 Hydration Heroes Gift Set
Experience the hydrating power of pure Icelandic water in this exclusive luxury skincare set. Featuring two ultra-hydrating, oil-free products, the Hydrating Cream and OSA Water Mist – together they give your skin a rush of hydration (value £95).
or 4 interest free payments of £ with
Features and Benefits
The newly launched Hydrating Cream is a fragrance-free moisturiser that combines pure, gentle Icelandic Water, Barley EGF, Hyaluronic Acid, and Vitamin E for a powerful rush of hydration. Maintain skin's moisture levels throughout the day by giving it a couple of spritzes of OSA Water Mist. It is a lightweight face mist that goes on like a sheer veil and refreshes, rehydrates, and rebalances the skin – perfect for frequent travelers, commuters, and anyone working in environments with dry, recirculated air. Together they give your skin a rush of hydration.
This set Includes
Hydrating Cream
Instant and long-lasting hydration that lasts 12 hours
Oil-free, lightweight, fast-absorbing formula
Leaves skin soft, radiant, smooth, and plump
Size: 30 mL / 1.01 fl.oz
OSA Water Mist
Refreshes, hydrates, and rebalances the skin
Firming effect
Mattifying effect
Suitable for All Skin Types
Oil-free, Fragrance-free, Alcohol-free and Gluten-Free
Hypoallergenic
Size: 60 mL / 2.03 fl.oz.
Key Ingredients
Icelandic Water – Clean, soft, and pure, as it is geologically filtered through layers of inert volcanic lava, with a low concentration of hard minerals such as calcium and magnesium.
Hyaluronic Acid – A vital substance naturally found in skin. It is critical for maintaining skin hydration. Known for its incredible capacity to attract and hold vast amounts of moisture. Hydrates and plumps the skin.
Glycerin – Powerful plant-based humectant that pulls moisture into the skin, while smoothing and conditioning the skin's surface.
OSA (Orthosilicic Acid) – A natural bioavailable form of silica that the skin can absorb, helps support skin's structural integrity, helping it stay looking firm, plump, and taut. Quite rare in nature but can be found in high-temperature geothermal steam in Iceland.
Full Ingredient Lists
HYDRATING CREAM: WATER (AQUA), CAPRYLIC/CAPRIC TRIGLYCERIDE, BUTYLENE GLYCOL, C12-20 ACID PEG-8 ESTER, CETYL ALCOHOL, DL-ALPHA TOCOPHEROL, PHENOXYETHANOL, SODIUM HYALURONATE, ETHYLHEXYLGLYCERIN, CARBOMER, SORBITAN OLEATE, POTASSIUM SORBATE, POTASSIUM HYDROXIDE, CITRIC ACID, BARLEY (HORDERUM VULGARE) SEED EXTRACT, EGF (BARLEY SH-OLIGOPEPTIDE-1)
OSA WATER MIST: WATER (AQUA), SILICA, GLYCERIN, BUTYLENE GLYCOL, PROPYLENE GLYCOL, PHENOXYETHANOL, SODIUM HYALURONATE
Maximise Your Skincare Routine
Barley EGF can do its best work in a moisture-rich environment. To maximise results, incorporate into an everyday BIOEFFECT EGF skincare routine.
Pair with:
EGF Essence is inspired by Asian skincare that uses these 'miracle waters' to boost hydration and prepare the skin to receive a serum or cream.
EGF Serum is an award-winning, age-defying serum with only 7 pure ingredients.
This Product is Pure, Green and Clean
How To Use
Close your eyes and apply 2-3 sprays of OSA Water Mist to your face and neck. Let absorb, and gently blot excess with a clean tissue if necessary. Use as often as desired to refresh and rebalance your skin.
Apply the Hydrating Cream to face, neck, and décolleté, massaging gently in an upwards motion. A great addition to the BIOEFFECT skincare routine, as it can be used day and night, alone and on top of BIOEFFECT serums for added hydration and nourishment.
For external use only. Use only as directed. If irritation occurs, consult a dermatologist.