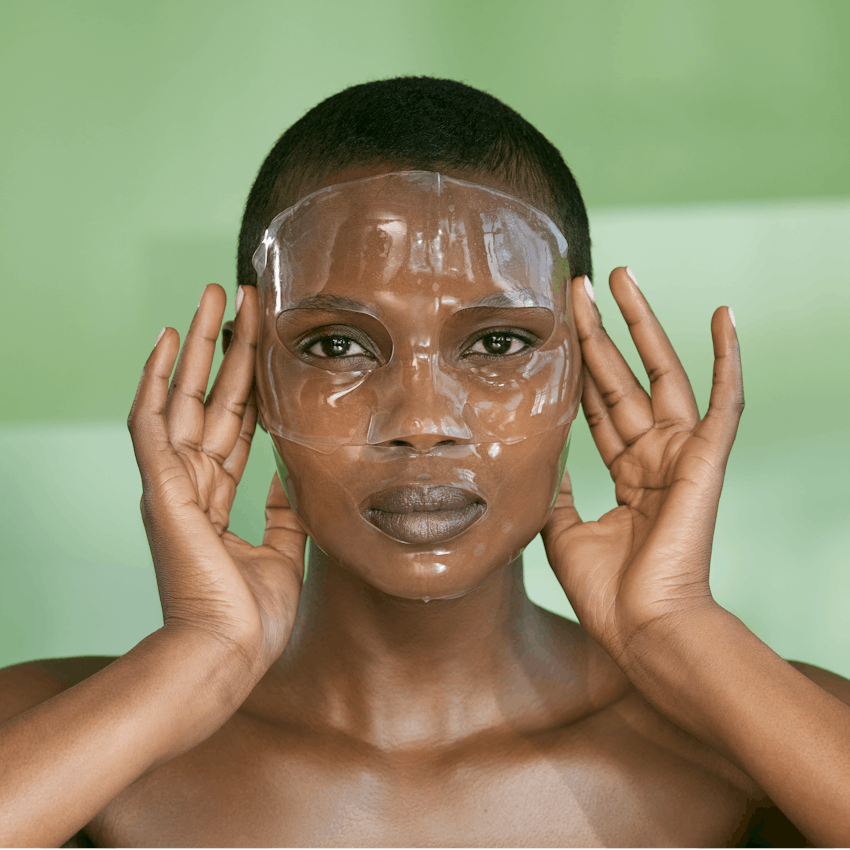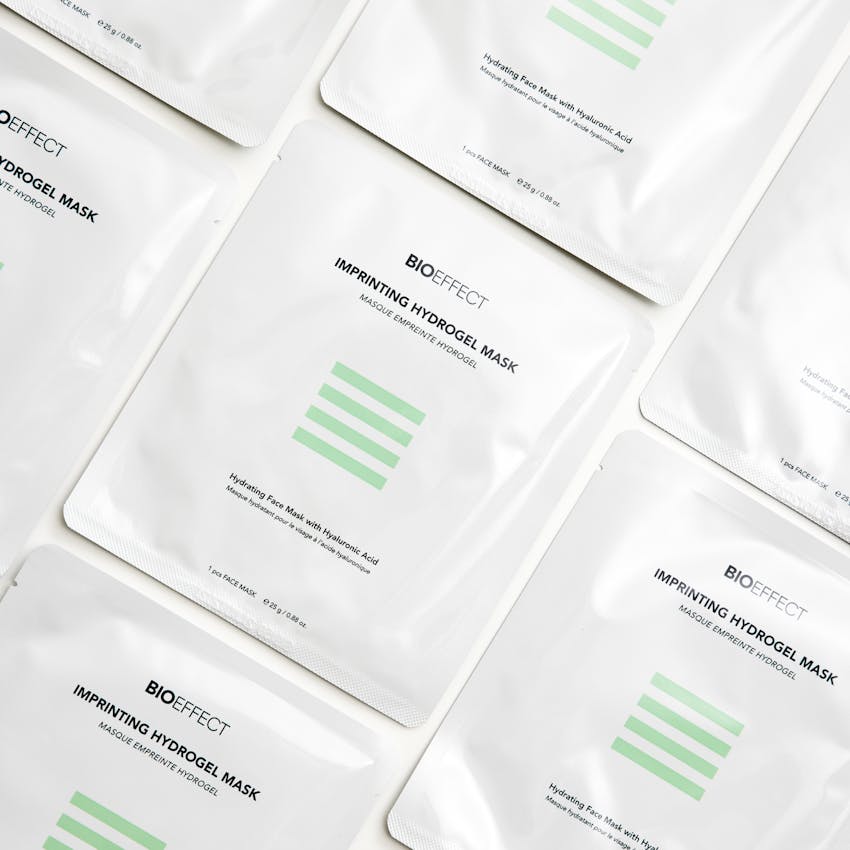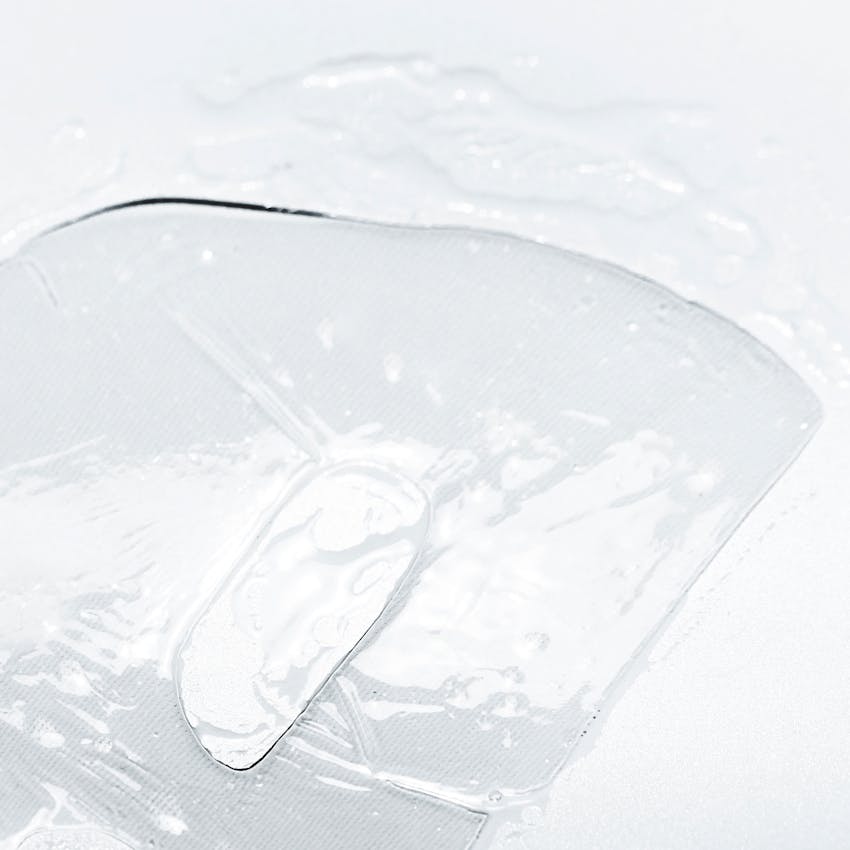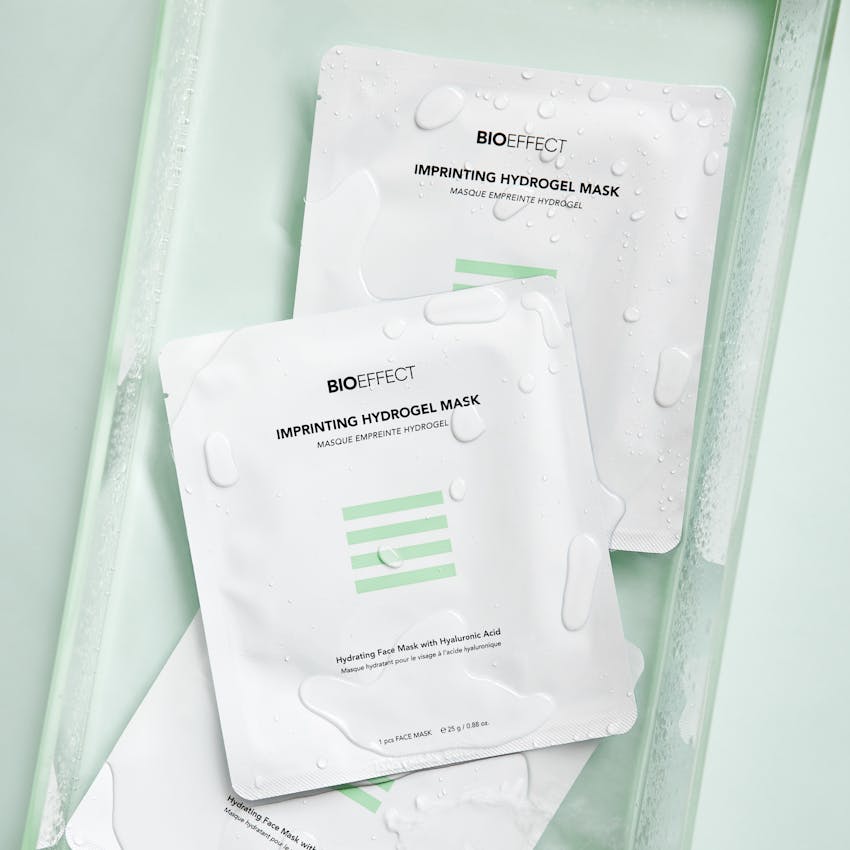 Imprinting Hydrogel Mask
Deeply soothing and hydrating face mask that is specifically designed to deliver intense moisturisation and maximise the efficacy of BIOEFFECT serums and treatments.
or 4 interest free payments of £14 with
Features and Benefits
Hydrogel Face Mask Made with Hyaluronic Acid to Maximise the Efficacy of Our EGF Serums
Supercharge your BIOEFFECT serums with a 2-part, high-quality hydrogel facial mask with Hyaluronic Acid, and Glycerin to provide deep hydration and aid in moisture retention. The cooling and calming hydrogel mask features only 16 ingredients that were carefully selected to enhance the efficacy in BIOEFFECT serums. The mask is made from bio-based environmentally-friendly materials – fully biodegradable and water-soluble. Skin looks softer, smoother, plumper and deeply moisturised.
As a protein, Barley EGF prefers a moisture-rich environment. The longer the surface of the skin is kept moist, the greater the effect and results will be. Using the Imprinting Hydrogel Mask on top of any BIOEFFECT serum or treatment creates a hydrating seal over the skin, the perfect micro-environment for Barley EGF, and should be part of a weekly growth factor skin care routine.
Deeply Moisturises & Replenishes Skin
Helps Boost Moisture Retention
Maximises EGF Efficacy
Cooling and Soothing Hydrogel
Two Part Mask for Easy Application
Biodegradable and Water-Soluble
Suitable for All Skin Types
Oil-free, Fragrance-free, Alcohol-free and Gluten-free
Dermatologically Tested
Size: 1: 25 g / 0.88 fl.oz. 6: 6x30 g / 6.35 fl.oz
Key Ingredients
Hyaluronic Acid – A vital substance naturally found in skin. It is critical for maintaining skin hydration. Known for its incredible capacity to attract and hold vast amounts of moisture. Hydrates and plumps the skin.
Glycerin – Powerful humectant that pulls moisture into the skin, while smoothing and conditioning the skin's surface.
Full Ingredient List
WATER (AQUA), GLYCERIN, DIPROPYLENE GLYCOL, 1,2-HEXANEDIOL, CERATONIA SILIQUA (CAROB) GUM, CHONDRUS CRISPUS POWDER, CHONDRUS CRISPUS EXTRACT, SODIUM HYALURONATE, CELLULOSE GUM, SODIUM POLYACRYLATE, PHENOXYETHANOL, SUCROSE, HYDROGENATED POLYDECENE, POTASSIUM CHLORIDE, TRIDECETH-6, DISODIUM EDTA
For external use only. Use only as directed. If irritation occurs, consult a dermatologist.
Maximise Your Skincare Routine
To maximise results, incorporate the hydrogel mask into an everyday BIOEFFECT EGF skincare routine.
Pair with:
EGF Serum is an award-winning, age-defying serum with only 7 pure ingredients.
EGF Day Serum is a lightweight, oil-free, age-defying face serum with a refreshing, hydrating gel texture.
Info sheet
BIOEFFECT® IMPRINTING HYDROGEL MASK
BIOEFFECT® Imprinting Hydrogel Mask provides deep hydration. Specifically designed to maximise the efficacy of EGF in BIOEFFECT serums and formulated with ingredients that minimise interference with growth factor activity.
Rehydrates and replenishes skin
Maximises the efficacy of BIOEFFECT serums
Enhances the EGF imprinting effect
Alcohol-, oil-, and fragrance-free
Directions for use: Apply a BIOEFFECT serum of your choice. Apply the mask on top. Leave on for 15 minutes, remove and massage any excess serum into skin. Use 2-3 times a week for ultimate results.
BIOEFFECT Imprinting Hydrogel Mask is suitable for all skin types and is fragrance-, alcohol- and oil-free. For very sensitive skin, test first on a small patch of skin for three days before full application. If you have a medical history of skin disorders/diseases, please consult a physician before using BIOEFFECT Imprinting Hydrogel Mask.
Avoid direct contact with eyes. In case of contact, rinse thoroughly with warm water. Keep out of reach of children. For external use only. Keep out of direct sunlight. Store at room temperature or below.
This Product is Pure, Green and Clean
How To Use
Apply a BIOEFFECT serum of your choice. Open the sachet and carefully unfold the mask. Remove the transparent film and place onto skin. We recommend placing the bottom part first. Remove the white outer layer on the front of the mask. Leave on for 15 minutes, remove and massage any excess serum into skin.