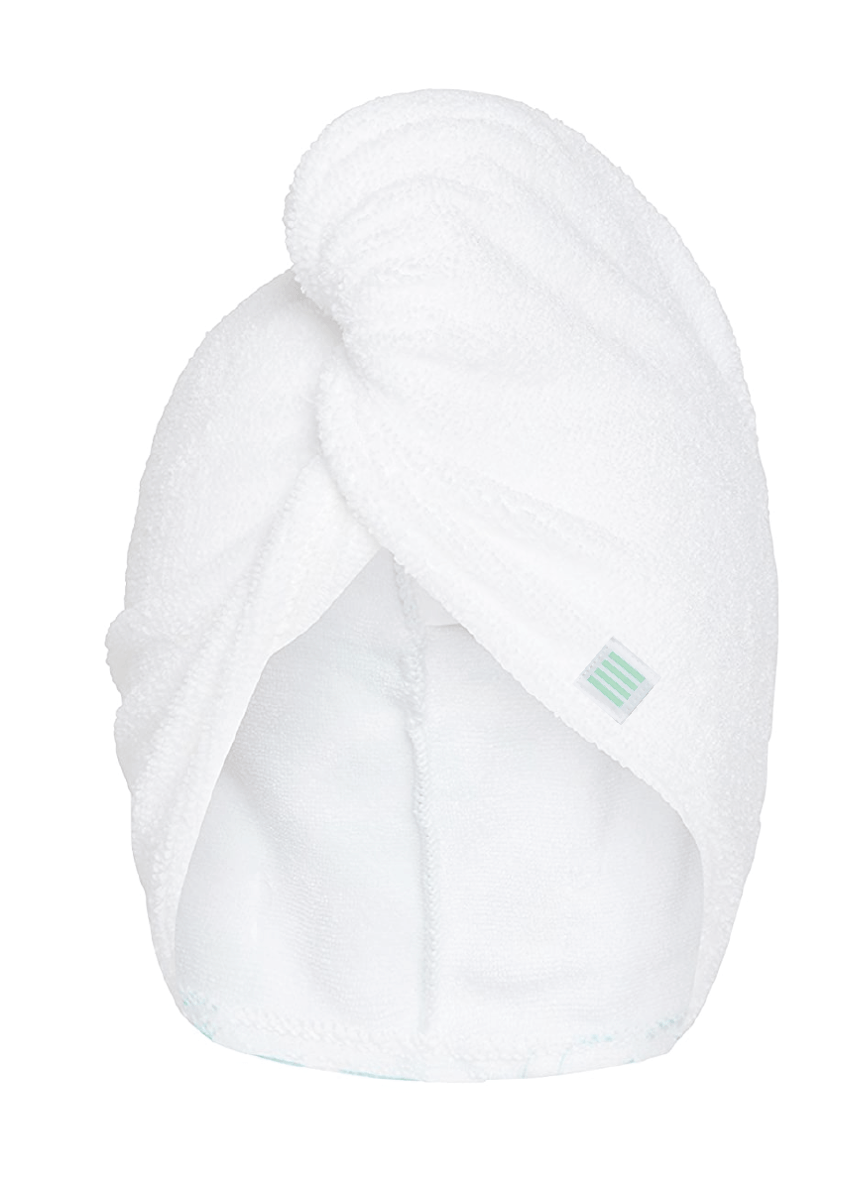 Hair Towel
The microfiber hair towel wraps around your head and quickly absorbs water, leaving your hair dry, free from frizz, and ready for styling.
£15
or 4 interest free payments of £3.75 with
Features and Benefits
A simple but extremely convenient beauty accessory. The lightweight microfiber hair towel gently but quickly dries your hair after showering or bathing. Using the BIOEFFECT hair towel can result in fewer split ends and less risk of hair falling out, as the towel gently absorbs moisture as opposed to vigorously rubbing it out. The towel is gentle on curls and leaves your hair free from frizz while enhancing your hair's natural definition.
Microfiber towels, sometimes called 'quick-dry towels', dry your hair much faster that regular cotton towels as microfiber is extremely water absorbent. Ideal for those with long or thick hair and those avoiding damage by heat-styling tools.
RPET White Microfiber
Gently but Quickly Dries Hair
Comes In a TPU Toiletry Bag
Measurements: 64 x 24 cm
Material
RPET microfiber, made from recycled plastic bottles. Comes in a TPU recycled plastic bag.
How To Use
Place the towel onto your head with wet hair, like a cap. Pull the long tail towards the front and twist, secure it in the back using the elastic strap by fastening it with the button at the back.