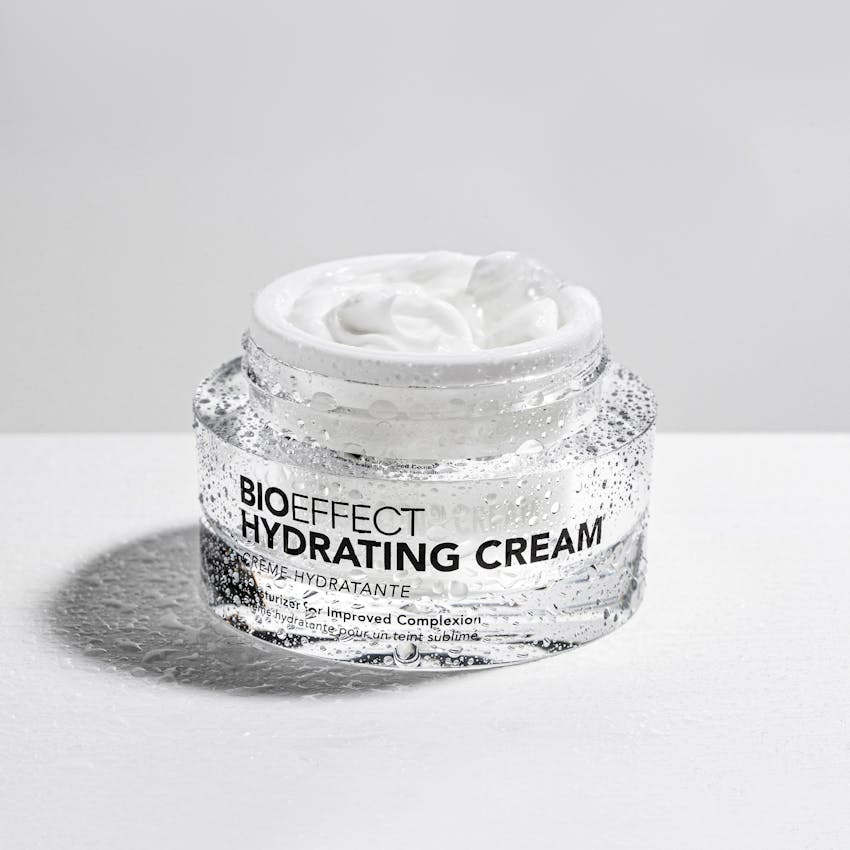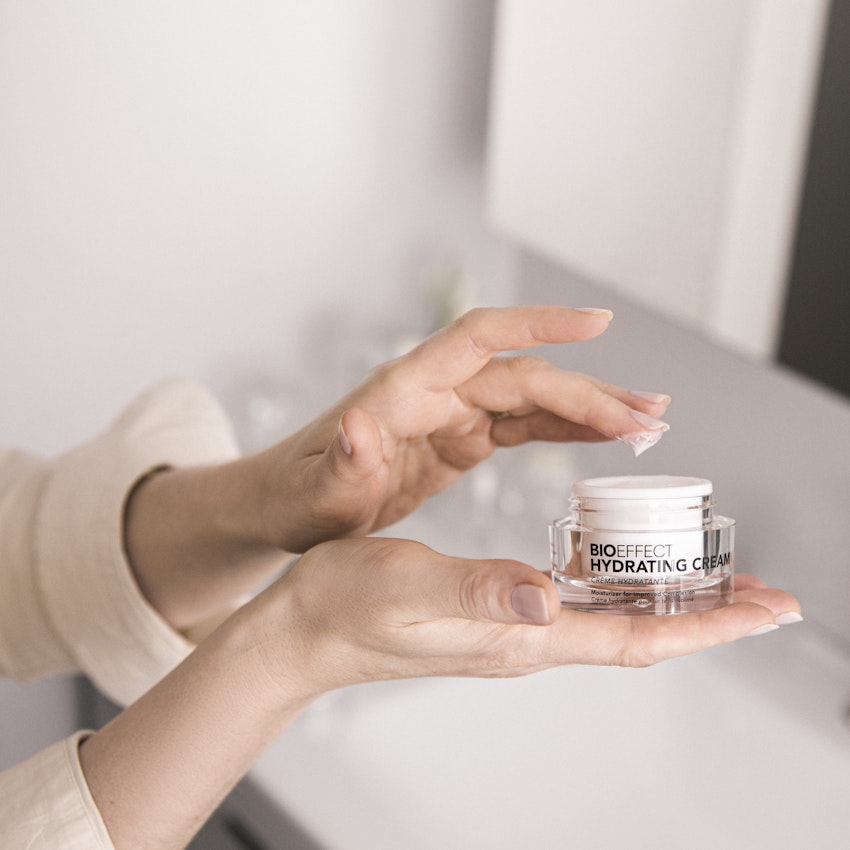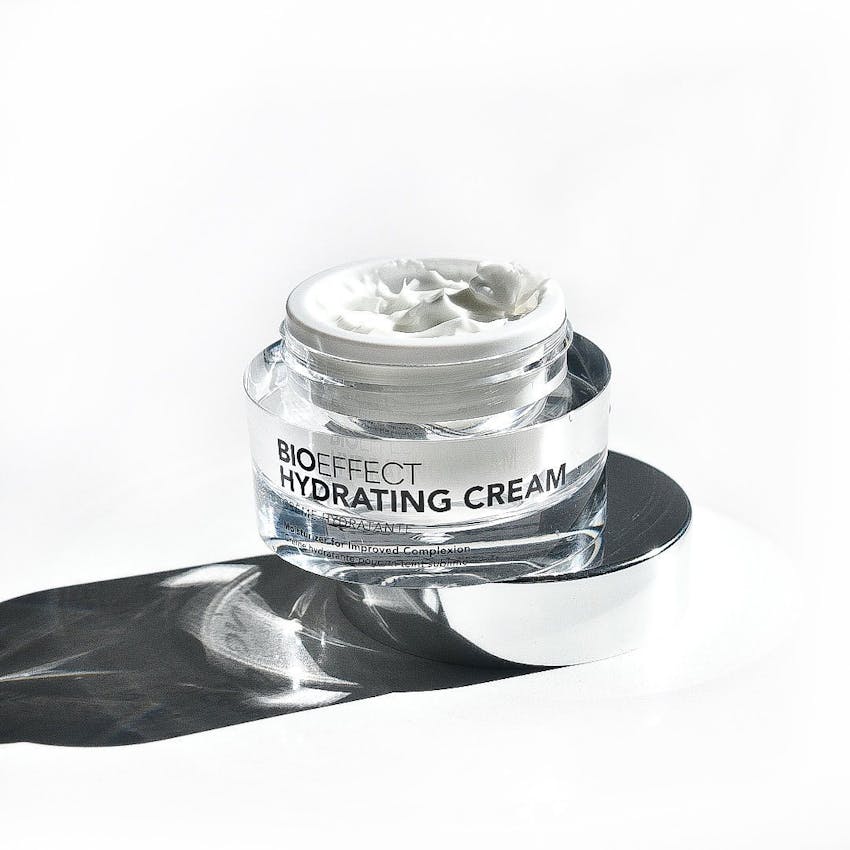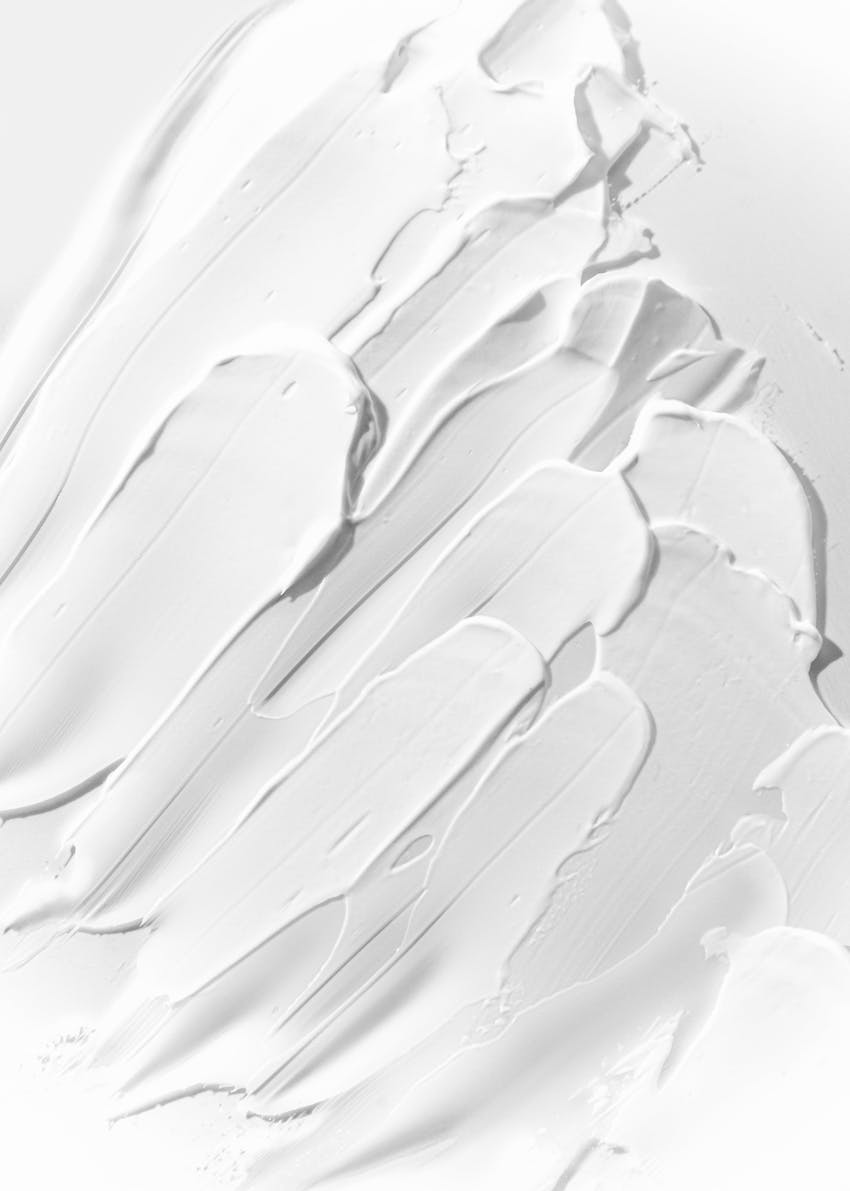 Hydrating Cream
This refreshing water cream, formulated with pure Icelandic water, Barley EGF, Hyaluronic Acid, and Vitamin E, boosts skin's moisture levels and leaves skin soft, smooth, and healthy.
£95
or 4 interest free payments of £23.75 with
Features and Benefits
Hydrating Moisturiser with Pure Icelandic Water Delivering Long-Lasting Hydration

A long-lasting, oil-free hydrating moisturiser that boosts moisture levels in the skin up to 57% in just 2 applications.* From the land of magnificent waterfalls comes Iceland's take on the water cream: a high-performance, antioxidant moisturiser that combines pure, gentle Icelandic Water, Barley EGF, Hyaluronic Acid, and Vitamin E for a powerful rush of nourishing moisture that leaves skin smooth, plump, and hydrated.

This facial moisturiser is for day or night use and a great addition to the BIOEFFECT skincare routine. Use on its own or layer on top of BIOEFFECT serums for added hydration and nourishment. This luxury moisturiser meets the clean beauty standard, with only 16 pure, safe ingredients.
Provides Instant and Long-lasting Hydration*
Boost in Skin's moisture levels up to 57% in just 24 hours*
Oil-free, Lightweight, Fast-absorbing Formula
Antioxidant Protection and Benefits
Leaves Skin Soft, Radiant, and Looking Smooth and Plump
Can be used alone and on top of BIOEFFECT serums
Only 16 Pure, Safe Ingredients
Suitable for All Skin Types, Ideal Moisturiser for Oily Skin
Fragrance-, Alcohol- and Gluten-free
Dermatologically Tested
*In-house scientific split-face study with 20 participants using BIOEFFECT Hydrating Cream.

Size: 30 mL / 1.01 fl.oz. and 50 mL / 1.7 fl.oz.
Key Ingredients
Icelandic Water – Clean, soft, and pure, as it is geologically filtered through layers of inert volcanic lava, with a low concentration of hard minerals such as calcium and magnesium.

Hyaluronic Acid – A vital substance naturally found in skin. It is critical for maintaining skin hydration. Known for its incredible capacity to attract and hold vast amounts of moisture. Hydrates and plumps the skin.

Vitamin E – One of the most well-known and researched antioxidants for the body and for the skin. It naturally occurs in human skin but can become depleted due to constant environmental exposure in the absence of sun protection. Helps protect the skin from environmental aggressors like free radicals, as well as improving skin texture and tone.

Barley EGF (Epidermal Growth Factor) – Moisture-binding and skin-rejuvenating signaling protein. The first of its kind to be produced in plants by BIOEFFECT scientists to combat the visible effects from the loss of the EGF found in our skin naturally. Barley EGF helps support the skin's natural collagen production and helps keep skin looking smooth, healthy, and youthful.

Full Ingredient List
WATER (AQUA), CAPRYLIC/CAPRIC TRIGLYCERIDE, BUTYLENE GLYCOL, C12-20 ACID PEG-8 ESTER, CETYL ALCOHOL, DL-ALPHA TOCOPHEROL, PHENOXYETHANOL, SODIUM HYALURONATE, ETHYLHEXYLGLYCERIN, CARBOMER, SORBITAN OLEATE, POTASSIUM SORBATE, POTASSIUM HYDROXIDE, CITRIC ACID, BARLEY (HORDEUM VULGARE) SEED EXTRACT, EGF (BARLEY SH-OLIGOPEPTIDE-1)
For external use only. Use only as directed. If irritation occurs, consult a dermatologist.
Maximise Your Skincare Routine
Barley EGF can do its best work in a moisture-rich environment. To maximise results, incorporate into an everyday BIOEFFECT EGF skincare routine.
Pair with:
EGF Essence is inspired by Asian skincare that uses these 'miracle waters' to boost hydration and prepare the skin to receive a serum or cream.
EGF Serum is an award-winning, age-defying serum with only 7 pure ingredients.
Info sheet
BIOEFFECT® HYDRATING CREAM
BIOEFFECT® Hydrating Cream is a deeply hydrating moisturiser that leaves the skin soft, smooth, and radiant.
Hydrates and nourishes skin
Improves radiance
Ideal to use on top of BIOEFFECT serums
Directions for use: Apply to clean face and neck, massaging gently in an upwards motion.
BIOEFFECT Hydrating Cream is suitable for all skin types and is fragrance-, alcohol- and oil-free. For very sensitive skin, test first on an inconspicuous area for three days before full application. If you have a medical history of skin disorders/diseases, please consult a physician before using BIOEFFECT Hydrating Cream.
Allergy information: Product contains barley.
Avoid direct contact with eyes. In case of contact, rinse thoroughly with warm water. Keep out of reach of children. For external use only. Keep out of direct sunlight. Store at room temperature or below.
This Product is Pure, Green and Clean
How To Use
Apply to face, neck, and décolleté, massaging gently in an upwards motion. A great addition to the BIOEFFECT skincare routine, as it can be used day and night, alone and on top of BIOEFFECT serums for added hydration and nourishment.