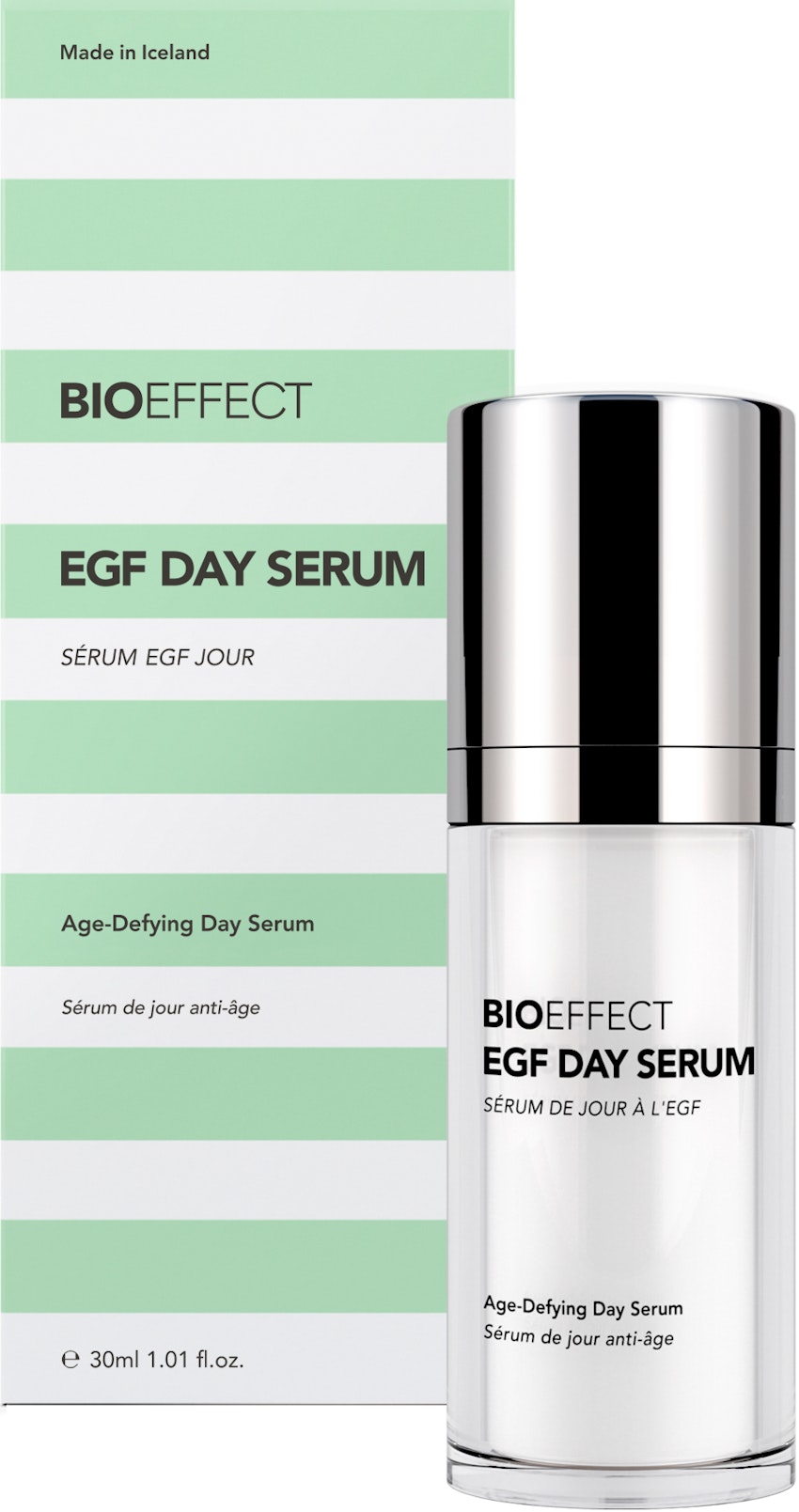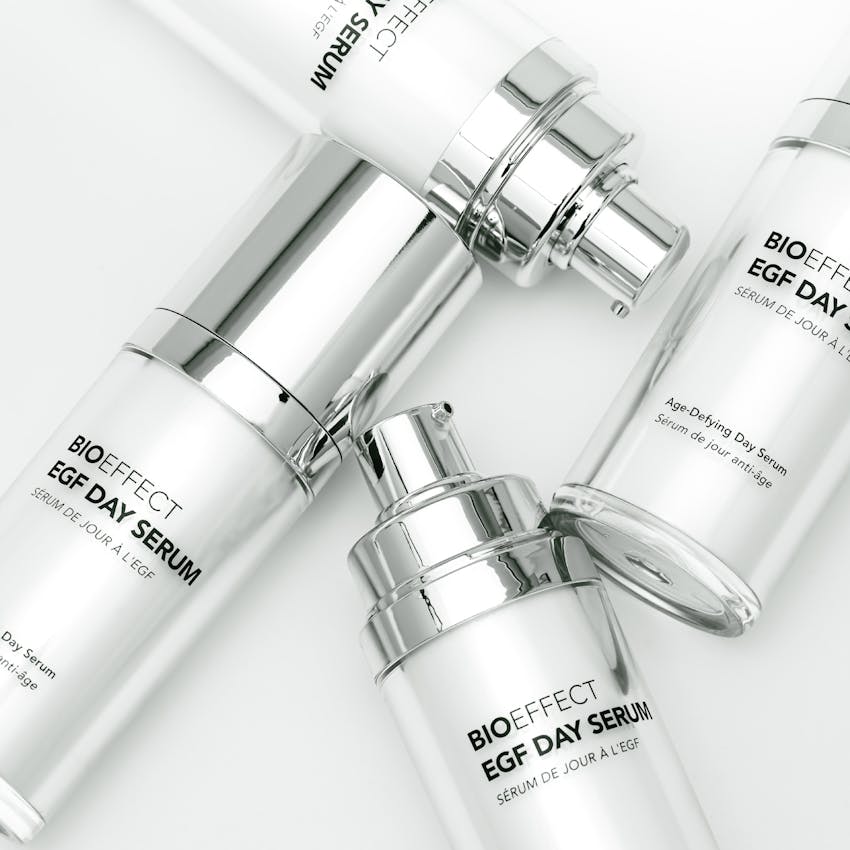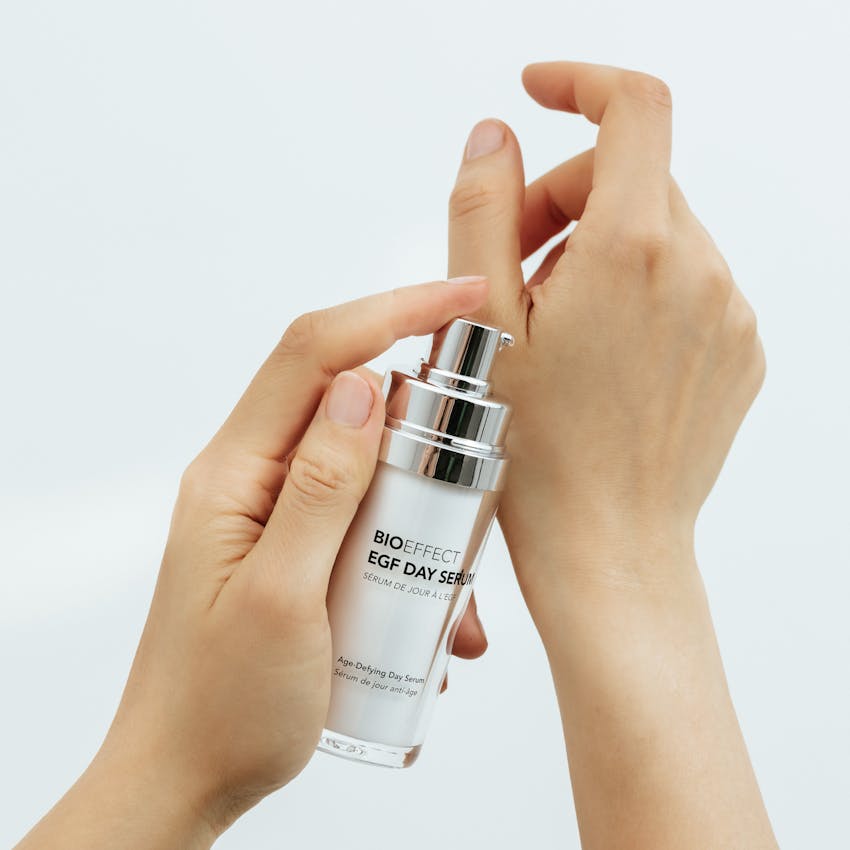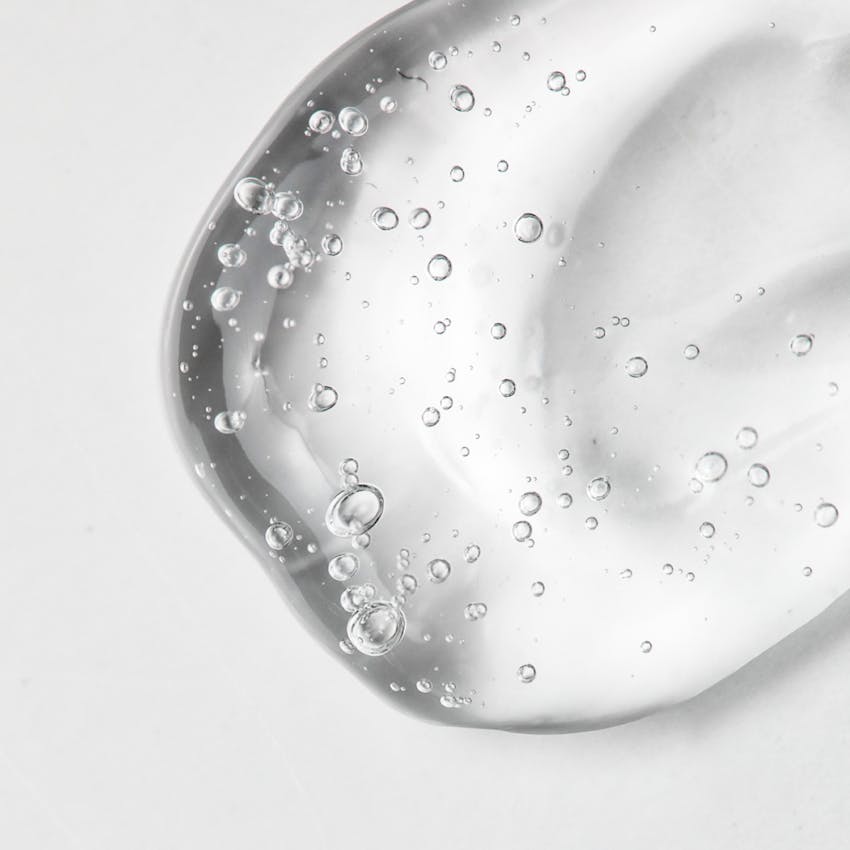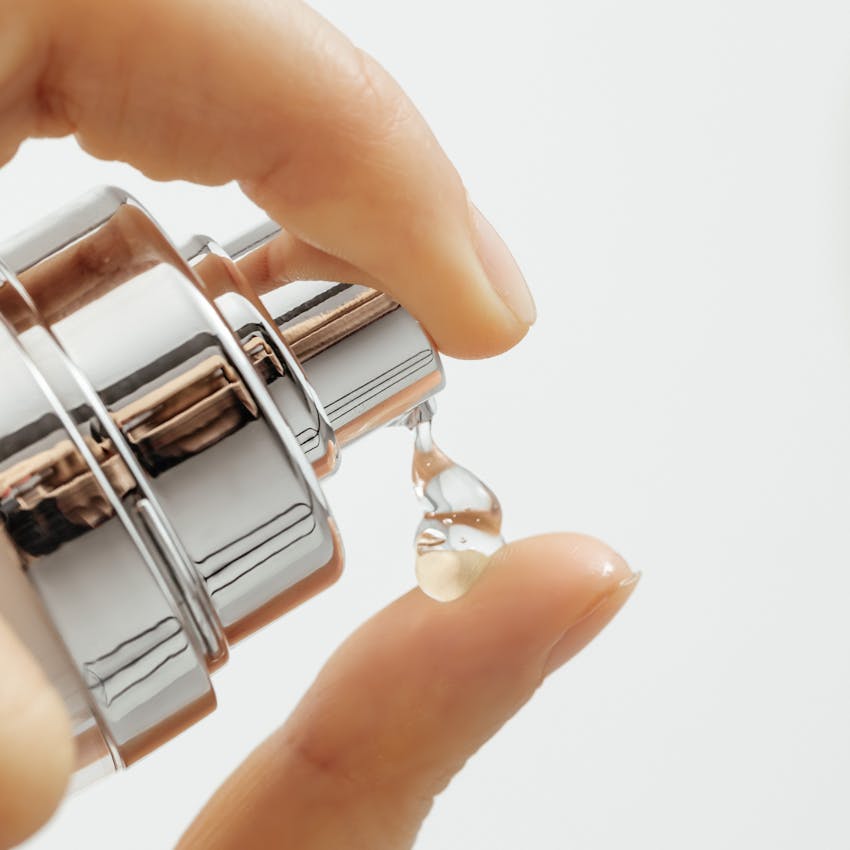 EGF Day Serum
A lightweight, oil-free, age-defying face serum with Barley EGF proteins designed for everyday use to restore younger-looking skin with pure ingredients, boost hydration and provide a silky-smooth finish - an ideal base for makeup. Our Barley EGF is a moisture-binding and skin-rejuvenating protein, that helps support the skin's natural collagen production, keeping skin looking smooth, healthy, and youthful.
or 4 interest free payments of £23 with
Features and Benefits
Refreshing Age-Defying Day Gel Serum with Barley EGF

This innovative, plant-based growth factor serum is designed for daily use, as a part of an EGF skincare routine, and is oil-free, non-greasy, and not heavy or sticky. Address the visible signs of ageing with Barley EGF – a skin-rejuvenating, moisture-binding, signaling protein – the first of its kind to be produced in plants. The EGF Day Serum has been shown to boost hydration, reduce the appearance of wrinkles and fine lines, and rejuvenate the complexion. Experience a clean skincare formula containing only 10 ingredients for purity and maximum efficacy.
Boosts Skin Hydration
Reduces the Appearance of Wrinkles and Fine Lines
Instantly Enhances the Complexion, and Evens Skin Tone
Silky-Smooth Finish, Perfect Under Makeup
Suitable for All Skin Types
Only 10 Ingredients
Oil-free, Fragrance-free, Alcohol-free and Gluten-Free
Dermatologically Tested
Size: 30 mL/ 0.5 fl.oz.
Key Ingredients
Barley EGF – A moisture-binding and skin-rejuvenating signaling protein, and the first of its kind to be produced in plants by BIOEFFECT scientists. Barley EGF promotes water retention, reducing loss of fluids from the skin. Increased moisture levels help maintain skin thickness and appearance of density, reducing the depth of wrinkles. Barley EGF helps support the skin's natural collagen production to visibly improve appearance of skin density and minimize the appearance of fine lines and wrinkles.
Hyaluronic Acid – A vital substance naturally found in skin. It is critical for maintaining skin hydration. Known for its incredible capacity to attract and hold vast amounts of moisture. Hydrates and plumps the skin.
Glycerin – Powerful plant-based humectant that pulls moisture into the skin, while smoothing and conditioning the skin's surface.
Icelandic Water – Clean, soft, and pure, as it is geologically filtered through layers of inert volcanic lava, with a low concentration of hard minerals such as calcium and magnesium.
Full Ingredient List
WATER (AQUA), PROPYLENE GLYCOL, GLYCERIN, SORBITOL, CARBOMER, SODIUM HYALURONATE, PHENOXYETHANOL, SODIUM CHLORIDE, BARLEY (HORDEUM VULGARE) SEED EXTRACT, EGF (BARLEY SH-OLIGOPEPTIDE-1)
For external use only. Use only as directed. If irritation occurs, consult a dermatologist.
Real, Proven Results
In-house scientific efficacy study using the VISIA Skin Analysis System with participants using the EGF Day Serum twice daily for 3 months.
Up to 144%

increase in skin hydration

Up to 49%

decrease in wrinkles appearance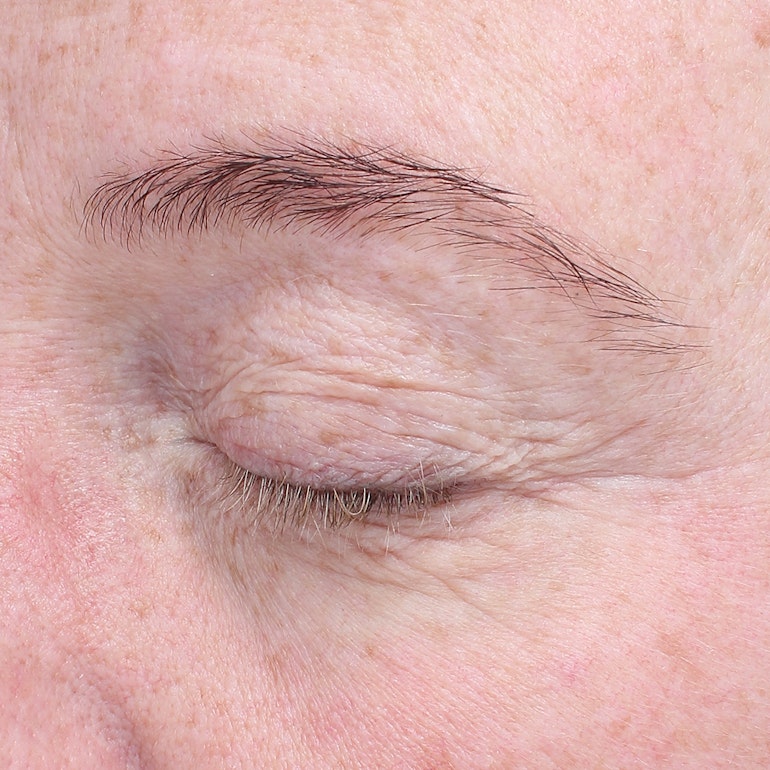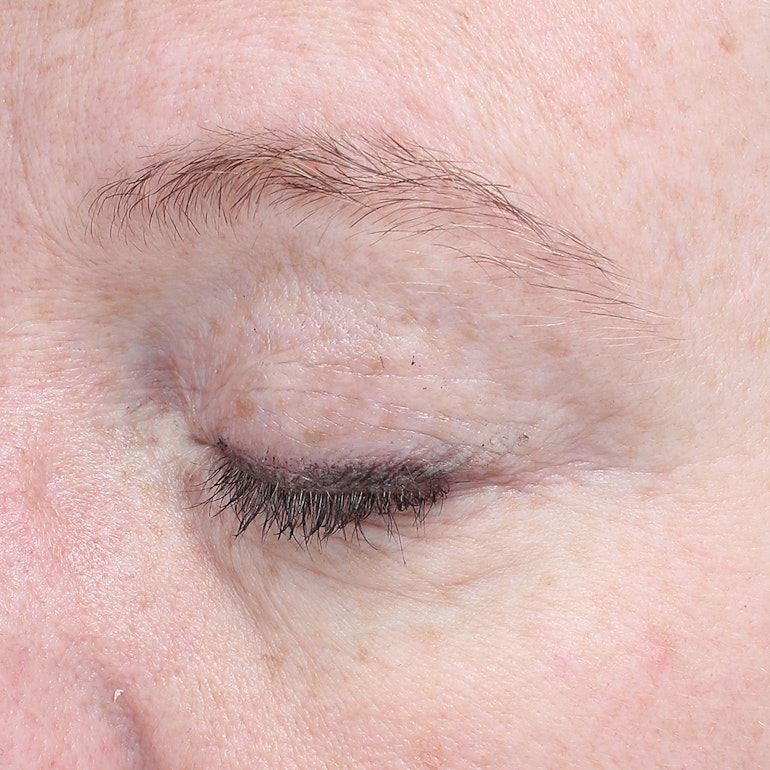 Maximise Your Skincare Routine
Barley EGF can do its best work in a moisture-rich environment. To maximise results, incorporate into an everyday BIOEFFECT EGF skincare routine.
Pair with:
EGF Essence is inspired by Asian skincare that uses these 'miracle waters' to boost hydration and prepare the skin to receive a serum.
Imprinting Hydrogel Mask delivers a powerful layer of moisture and creates a barrier on the skin for added skin benefits.
Info sheet
BIOEFFECT® EGF DAY SERUM
BIOEFFECT® EGF Day Serum is an age-defying serum specifically developed for daytime use. It reduces the appearance of fine lines and wrinkles, maximizes radiance, restores the skin's moisture balance and provides a smooth finish, an ideal base for makeup.

Reduces appearance of wrinkles
Maximizes radiance and tone
Restores skin density and firmness
Ideal base for makeup
Directions for use: In the morning, apply 1-2 pumps to the face and neck on clean skin. Allow the serum to absorb completely for a approx. 3-5 minutes before applying makeup or sunscreen.
BIOEFFECT EGF Day Serum is suitable for all skin types and is fragrance-, alcohol- and oil-free. For very sensitive skin, test first on a small patch of skin for three days before full application. If you have a medical history of skin disorders/diseases, please consult a physician before using BIOEFFECT EGF Day Serum.
Allergy information: Product contains barley.
Avoid direct contact with eyes. In case of contact, rinse thoroughly with warm water. Keep out of reach of children. For external use only. Keep out of direct sunlight. Store at room temperature or below.
This Product is Pure, Green and Clean
How To Use
For best results apply 1-2 pumps to cleansed, fresh skin on the face, neck, and décolleté. Wait 3-5 minutes before applying a moisturiser, sunscreen, or makeup.