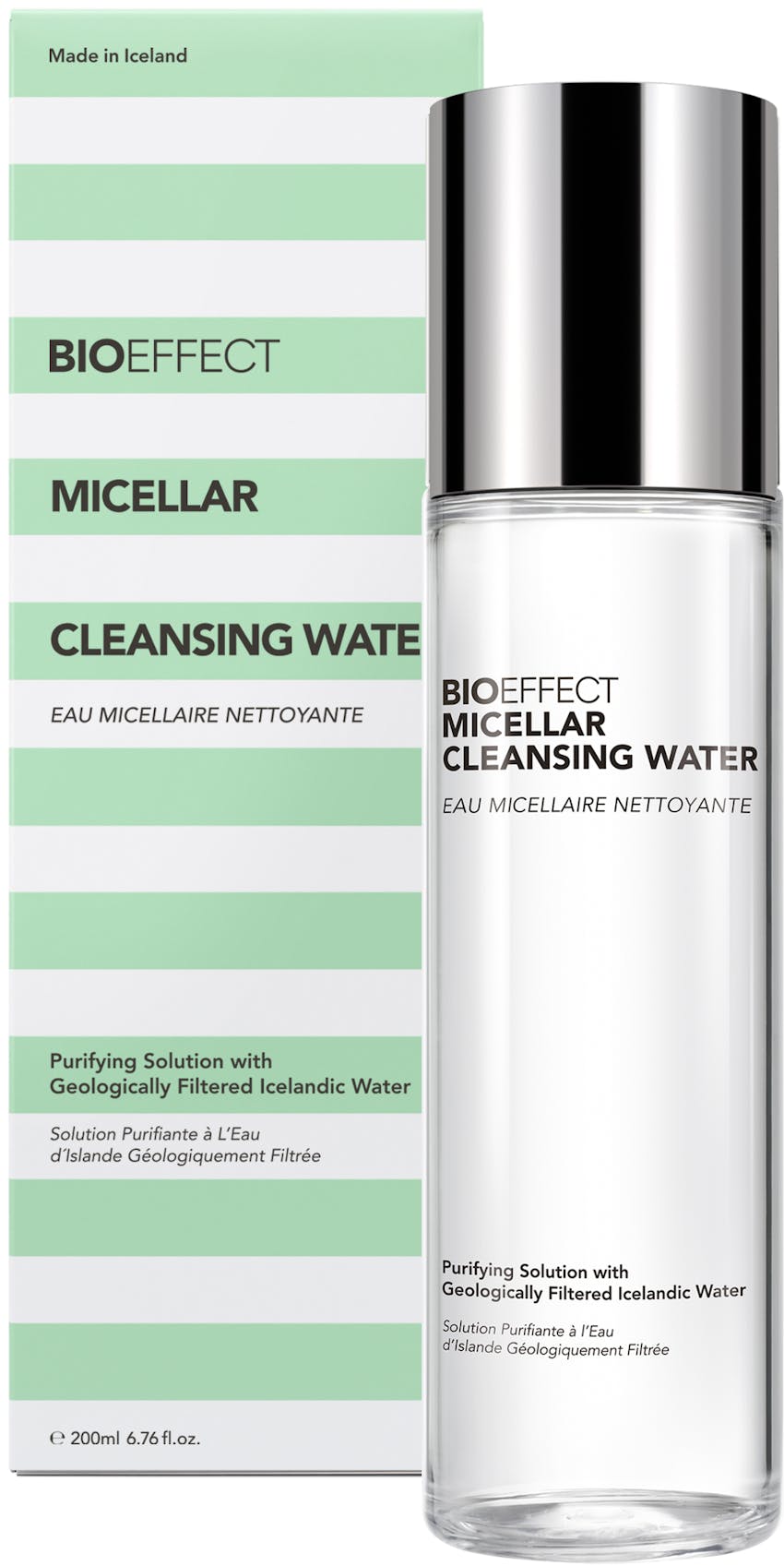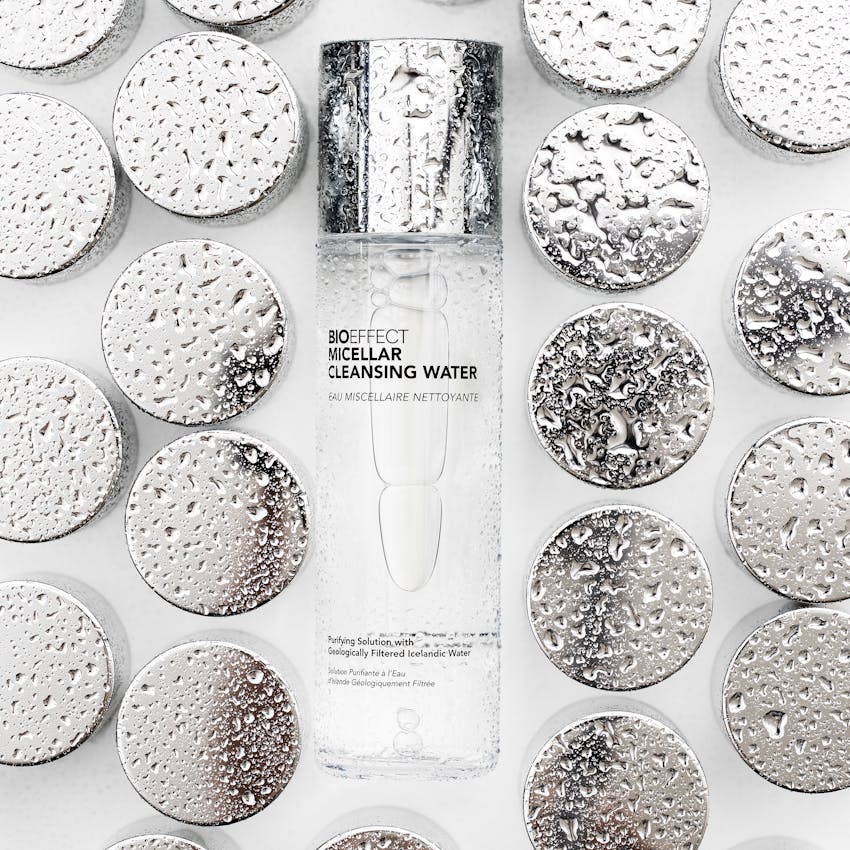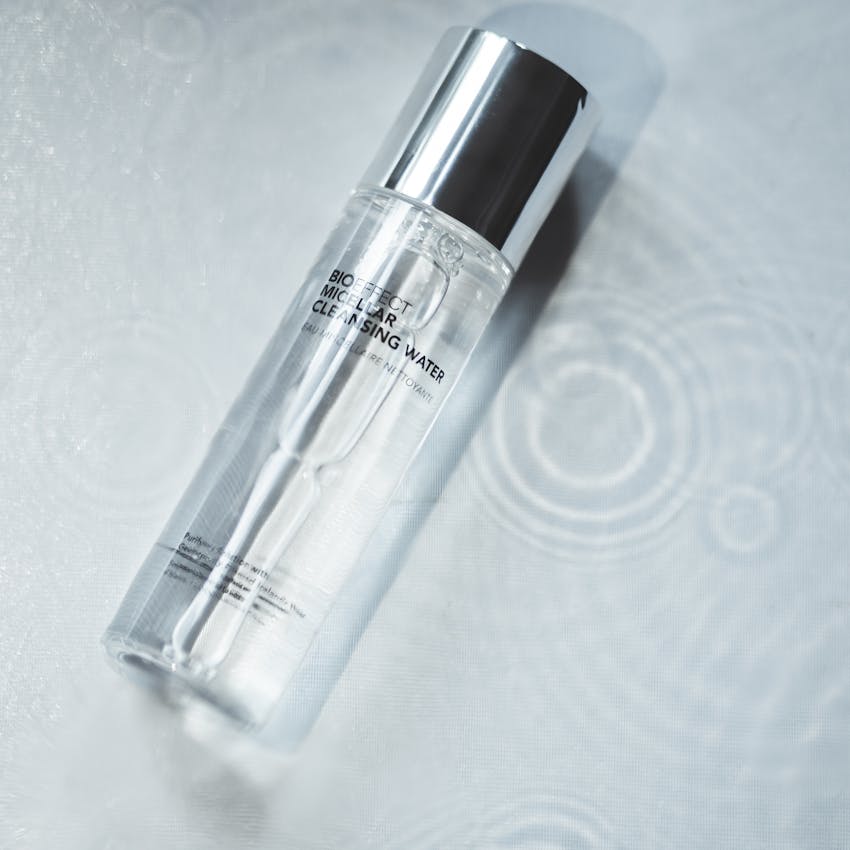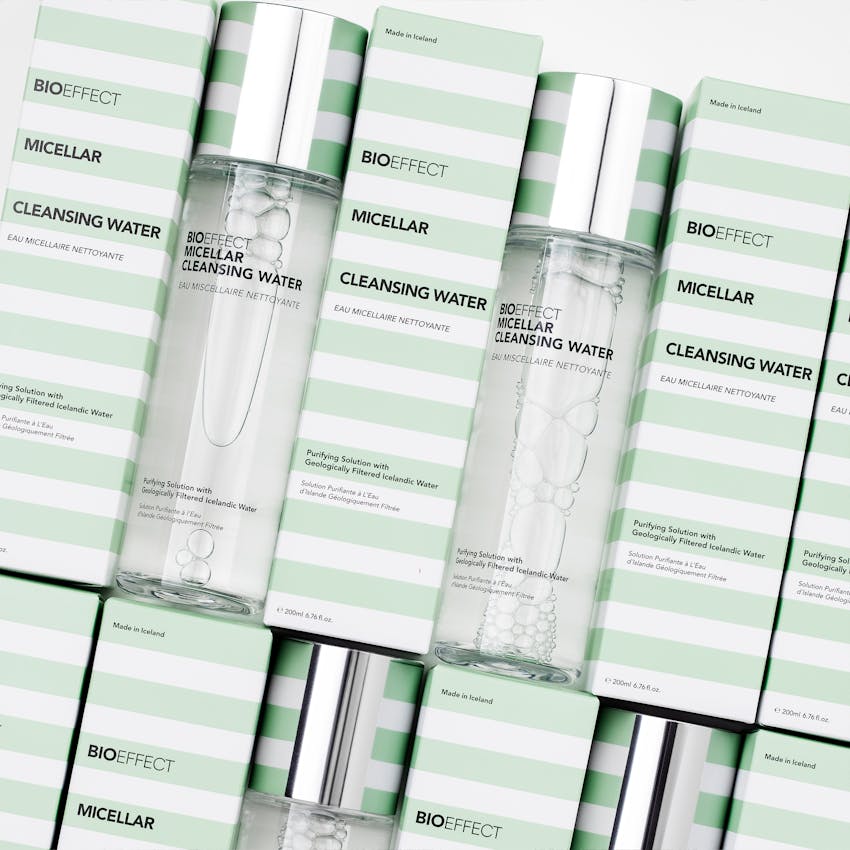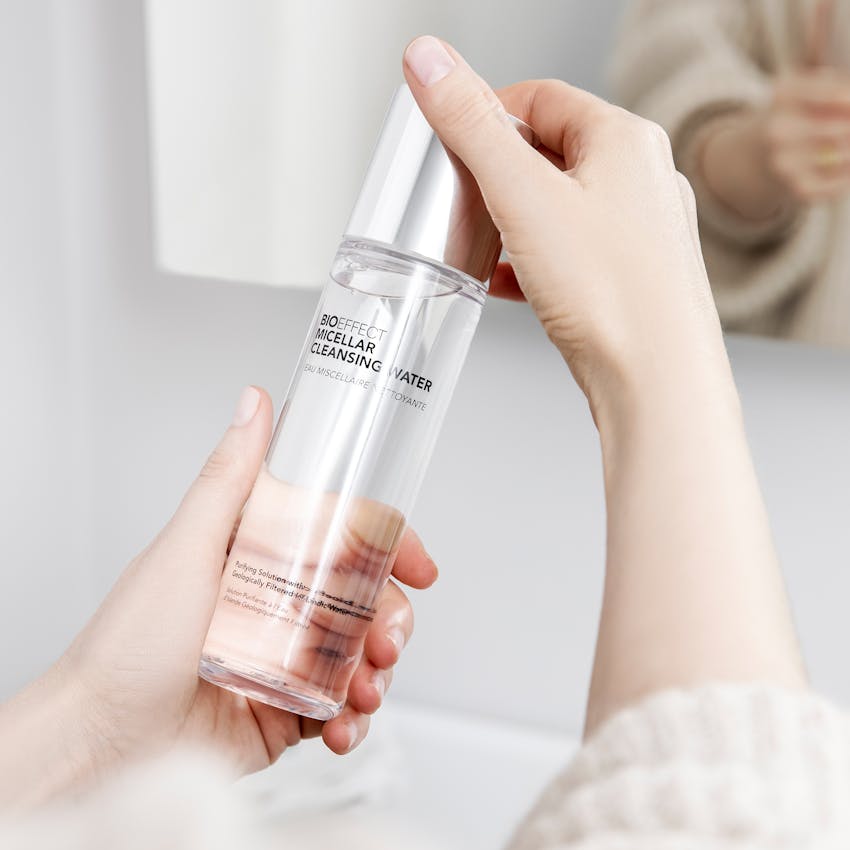 Micellar Cleansing Water
A gentle no-rinse cleanser water, formulated with pure Icelandic water and four hydrating plant-based humectants, that effectively removes oil, makeup, and impurities without drying out the skin.
£49
Features and Benefits
Hydrating, Oil-Free Micellar Cleansing Water Featuring Pure, Icelandic Water and Plant-Based Humectants

Remove make-up and impurities with this non-drying, face cleanser that leaves the skin soft, nourished, and clean. Alcohol-free and containing gentle cleansing micelles, molecules that act like magnets for oil and impurities pulling them off the skin without stripping skin's natural oils or leaving a residue. This micellar water stands apart due to its unique base ingredient: pure, soft, Icelandic water. Geologically filtered through layers of inert volcanic lava, Icelandic water is incredibly pure and has a low concentration of hard minerals such as calcium and magnesium that can potentially irritate or dry out skin. In addition, this is a hydrating micellar water featuring a unique blend of plant-based humectants that help the skin retain moisture. As a result, this fragrance-free cleansing water is incredibly gentle and moisturising, perfect for daily use, even on the most sensitive skin.
Highly Effective Cleanser for Dirt, Oils, and Impurities
Quick and Easy Makeup Remover
Non-Drying, Alcohol- and Oil-free Formula
Gently Tones and Moisturises
Only 11 Pure, Safe Ingredients
Suitable for All Skin Types
Fragrance-free and Gluten-free
Size: 200 mL / 6.76 fl.oz.
Key Ingredients
Micelles – A mix of surfactants suspended in water solution. Micelles work like magnets for oil and dirt, removing impurities on the face, without leaving oily residue on the skin.
Plant-based humectants – Skin-replenishing and moisturising ingredients that attract water from the air into the skin and help skin retain this moisture.
Icelandic Water – Clean, soft, and pure, as it is geologically filtered through layers of inert volcanic lava, with a low concentration of hard minerals such as calcium and magnesium.
Full Ingredient List
Water (Aqua), Isopentyldiol (Hydrating Agent), Glycerol, Peg-7 Glyceryl Cocoate, Propylene Glycol, Sorbitol, Coco Betaine, Polysorbate 20, Phenoxyethanol, Citric Acid, Tetrasodium Edta
For external use only. Use only as directed. If irritation occurs, consult a dermatologist.
Maximise Your Skincare Routine
Barley EGF can do its best work in a moisture-rich environment. To maximise results, incorporate into an everyday BIOEFFECT cleansing routine.
Pair with:
Volcanic Exfoliator is a clarifying facial scrub with micro-crystalline lava and ground apricot seeds.
OSA Water Mist is a refreshing, rehydrating, and rebalancing facial mist.
This Product is Pure, Green and Clean
How To Use
Saturate a cotton pad with BIOEFFECT Micellar Cleansing Water and gently sweep over the face, neck, and eyes, repeating until the cotton pad comes away clean.