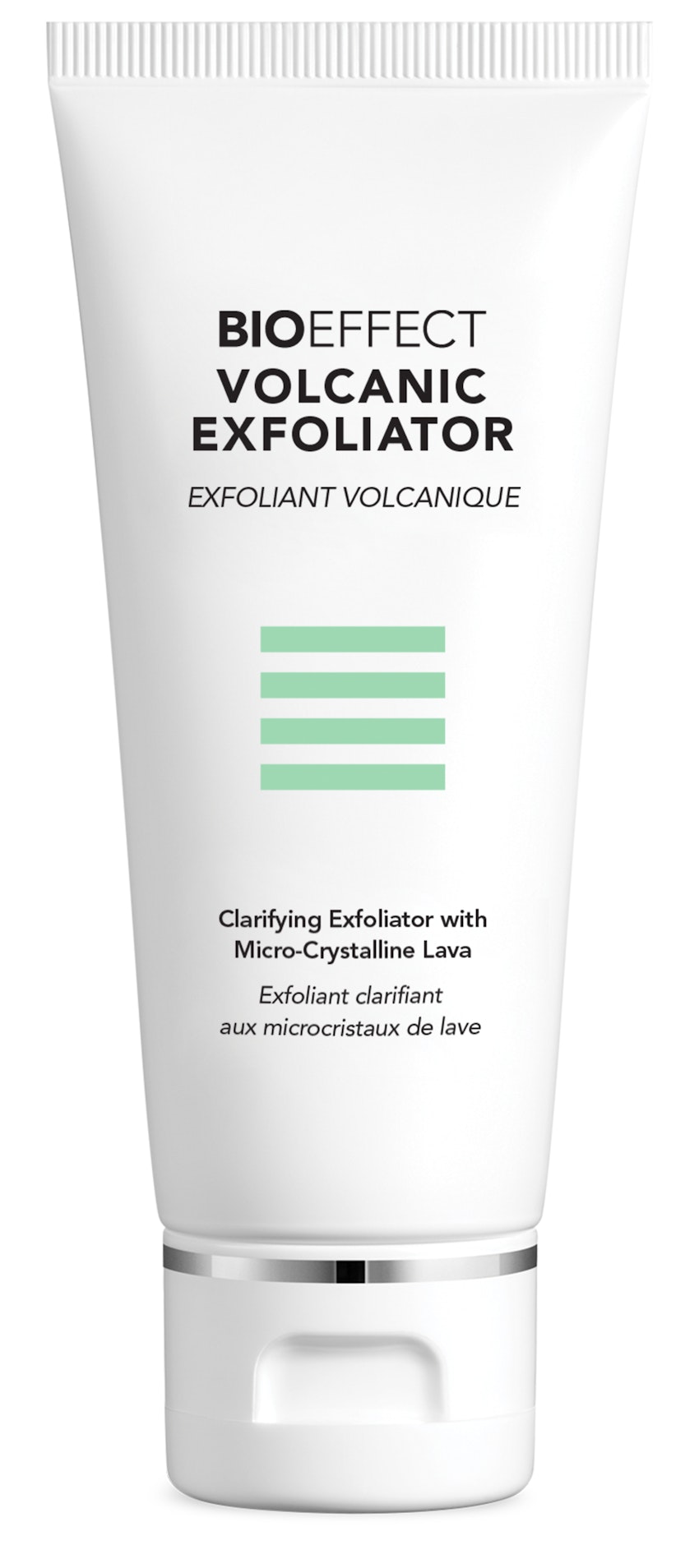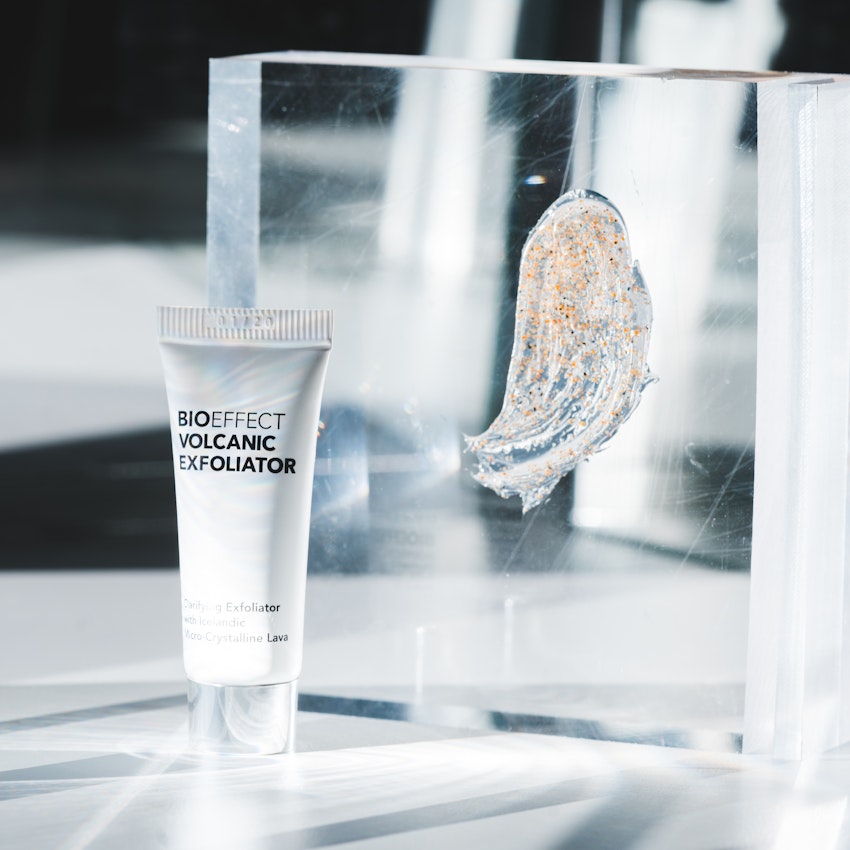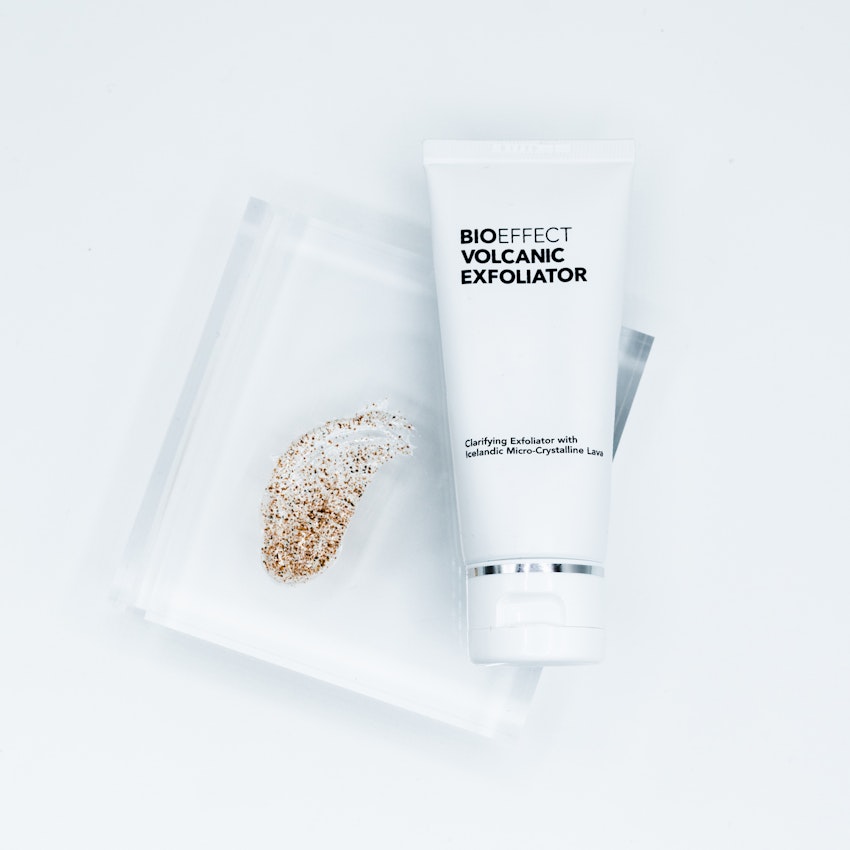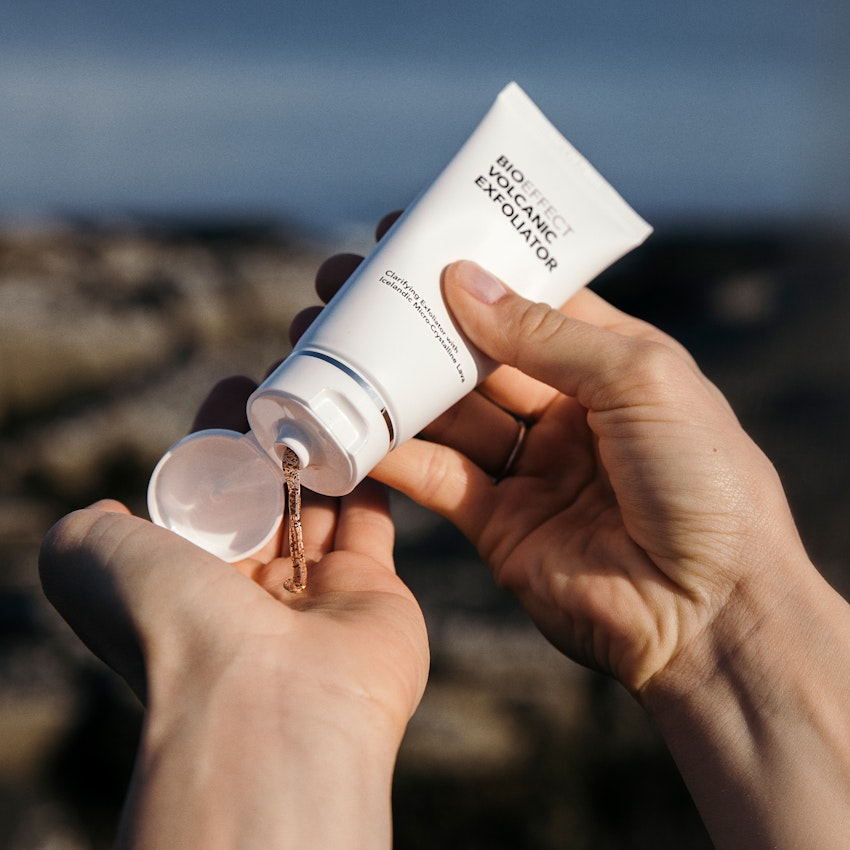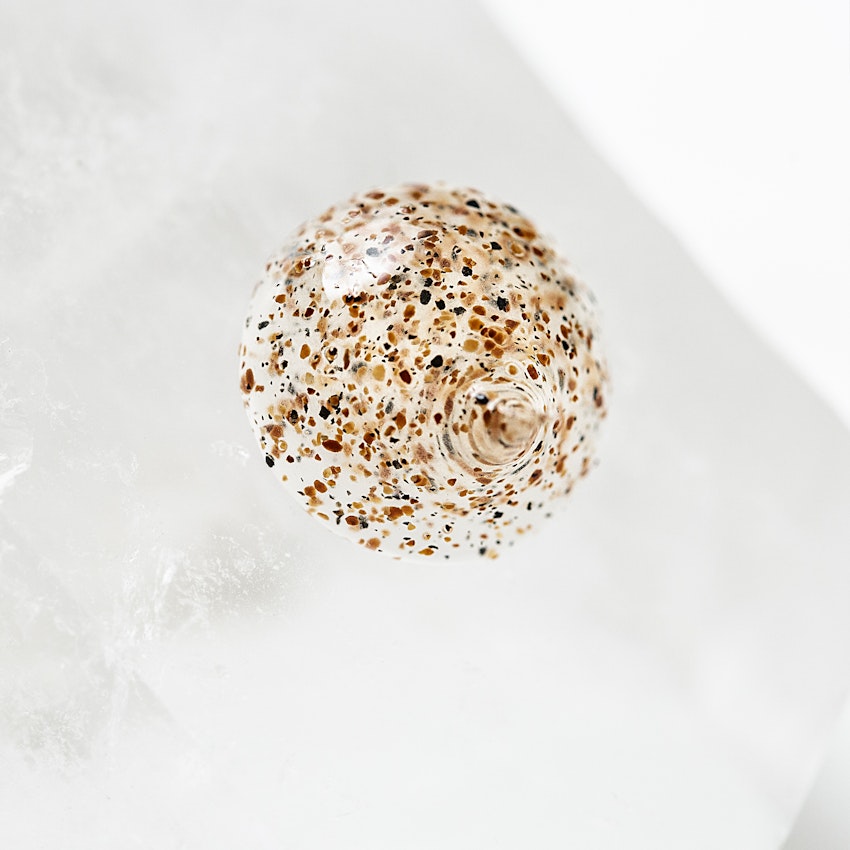 Volcanic Exfoliator
A clarifying facial exfoliator containing micro-crystalline volcanic lava from Iceland, and ground apricot seeds to remove the build-up of dead skin and impurities. It also includes Azelaic Acid, a naturally occurring acid found in grains such as barley. It has mild exfoliating action and helps to unclog pores and refines skin's surface. Together those ingredients leave the skin feeling soft and smooth.
or 4 interest free payments of £6.25 with
Features and Benefits
Facial Scrub Exfoliator with Micro-Crystalline Lava to
Refine, Buff, and Nourish.
Reveal your skin's natural radiance with this refining face exfoliator featuring micro-crystalline volcanic lava from Iceland, and ground apricot seeds that buff away dead and dry skin. The gel-to-cream formula contains Sunflower Oil, Glycerin, and a derivative of Coconut Oil to nourish and hydrate the skin as well as the antioxidant, Vitamin E. Boost the performance of BIOEFFECT's Barley EGF skincare with this nourishing face scrub that leaves skin soft, smooth, refreshed, and radiant.
Gentle, Non-Drying Thorough Exfoliation
May be Used 1-2 Times Per Week
Refines, Buffs, Nourishes, and Hydrates
Removes Dry and Dead Skin
Promotes Absorption of Serums and Moisturizers
Reveals Radiant and Glowing skin
Only 12 Pure, Safe Ingredients
Suitable for All Skin Types
Fragrance-free, Alcohol-free and Gluten-Free
Dermatologically Tested

Size: 60 mL / 2.03 fl.oz.
As part of our ever-improving efforts to minimise waste, Volcanic Exfoliator is now available without any secondary packaging (carton container box).
Key Ingredients
Micro-Crystalline Lava – Exfoliating particles made of micro-crystalline volcanic lava from Iceland to buff away dry and dead skin.
Ground Apricot Seeds – Apricot seeds ground into a powder that buffs and refines the skin to remove dry and dead skin. Also has deep moisturizing benefits as it is high in fatty acids, vitamins, and minerals.
Sunflower Oil – Rich in linoleic acid, an essential fatty acid that studies have shown can help maintain skin's natural moisture barrier and prevent trans-epidermal water loss.
Azelaic Acid - Which has mild exfoliation affects, helps to unclog pores with antimicrobial properties which is suitable for acne skin and to clean bacteria from pores.

Full Ingredient List
CAPRYLIC/CAPRIC TRIGLYCERIDE, GLYCERIN, HELIANTHUS ANNUUS (SUNFLOWER) SEED OIL, PROPYLENE GLYCOL DIPELARGONATE, WATER (AQUA), PRUNUS ARMENIACA (APRICOT) SEED POWDER, SUCROSE LAURATE, LAVA POWDER, AZELAIC ACID, TOCOPHEROL, LYSINE, SUCROSE STEARATE
For external use only. Use only as directed. If irritation occurs, consult a dermatologist.
Maximise Your Skincare Routine
To maximise results, incorporate into an everyday BIOEFFECT EGF skincare routine.
Pair with:
Micellar Cleansing Water is a gentle, oil-free cleanser that quickly removes makeup, oil and impurities
OSA Water Mist is a refreshing, rehydrating, and rebalancing facial mist.

Info sheet
BIOEFFECT® VOLCANIC EXFOLIATOR

BIOEFFECT® Volcanic Exfoliator is a clarifying facial exfoliator containing Icelandic micro-crystalline lava and ground apricot seeds that slough away dead skin and other impurities, leaving the skin feeling soft and refreshed.
Provides a deep-cleanse
Removes dry and dead skin
Leaves skin soft and refreshed
Directions for use: Apply a small amount to clean, damp skin, massaging gently, avoiding the eye area. Rinse thoroughly. Use 1-2 times per week, or whenever necessary.
BIOEFFECT Volcanic Exfoliator is suitable for all skin types and is fragrance- and alcohol-free. For very sensitive skin, test first on a small patch of skin for three days before full application. If you have a medical history of skin disorders/diseases, please consult a physician before using BIOEFFECT Volcanic Exfoliator.
Avoid direct contact with eyes. In case of contact, rinse thoroughly with warm water. Keep out of reach of children. For external use only. Keep out of direct sunlight. Store at room temperature or below.
This Product is Pure, Green and Clean
How To Use
Apply a small amount to cleansed, damp skin. Massage gently, avoiding the eye area. Rinse thoroughly. Use 1-2 times per week, or whenever necessary. Can also be used to exfoliate any rough areas on the body, like elbows and knees, to prepare skin for Body Serum.